Choco Fantasy Kolkata Is FSSAI Certified.

Choco Fantasy has been recognized by the Smartfifty award show, which is a national level entrepreneurship competition where Miss Tahira Sarkar represented us and completed in the top 400 amongst 10,000 fierce competitors.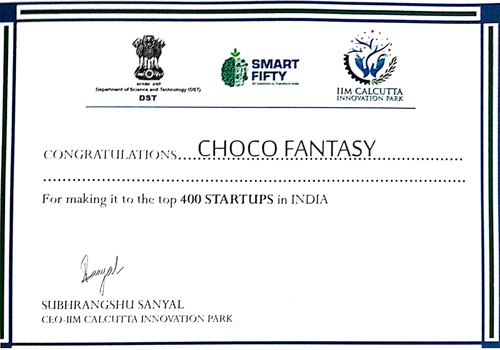 Our efforts in the chocolate industry were acknowledged by IOCL as well, for our participation in their entrepreneurship event "Unnati" where Tahira Sarkar was bestowed upon with a certificate of merit.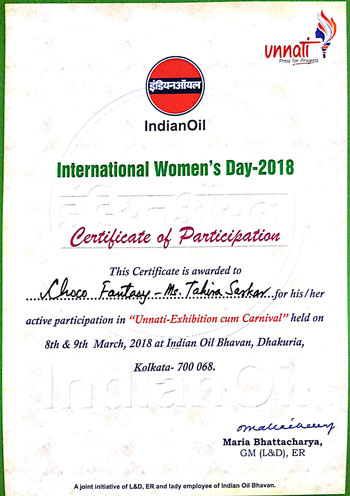 Miss Tahira Sarkar is also a part of the core catalysing team of Driving Scalable Entrepreneurship for Women in India and was amongst the top two female entrepreneurs from West Bengal, which is a matter of pride for Choco Fantasy.