Well, who wouldn't love to be surprised by flowers? Often the stereotype says it's only girls who appreciate bouquets and flowers, in general, as gifts. But men, too, like to be gifted flowers apart from pens, perfumes, watches, wallets, etc.
Sometimes, flowers are categorized, arbitrarily, as being feminine gifts or gifts that can only be received by women.
We, at Choco Fantasy, believe that even men need to be appreciated by gifting them with bouquets or maybe a flower too. Ladies, it's time to take your man by surprise and gift him an exclusive bouquet from our shelf.
Therefore, we bring you an elegant and fresh collection of bouquets from our store:
1. RED ROSE BOUQUET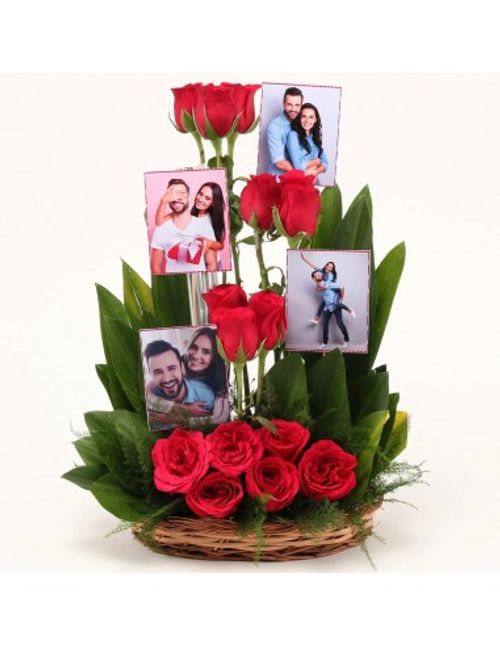 "Roses are red…." is a line we are all familiar with. The start of an infamous line of poetry says it all. Who doesn't cherish red roses?
Red roses are also symbolic in conveying a simple gesture, maybe even a grand one, or as intimate as gifting it to a special person. A red rose goes a long way and can especially be a gift men would appreciate too.
So, Choco Fantasy brings to you a stunning and beautiful bouquet of not ten, not twenty, not even thirty, but, a hundred red roses that are freshly plucked just for you in the special Red Rose Bouquet, exclusively available in our online store.
The roses are tenderly wrapped with a soft white cloth and green filler and a pink ribbon to add to their grace. Be it his birthday, Valentine's Day, your anniversary, or maybe it is just an ordinary day which is turning out to be a dull day for him, a gift to a brother or any other relative, this time take the men in your life by surprise and gift them this exquisite bouquet of red roses just to tell them that how important they are to you and they, too, deserve flowers, just like you.
Choco Fantasy also has the option of customizing and personalizing gifts. Pair the bouquet with Choco Fantasy's Dark Nuts Chocolate bar or even Chocolate Truffles. Like a cherry on top of a (chocolate) cake.
2. RED ROSE BOUQUET OPTIONS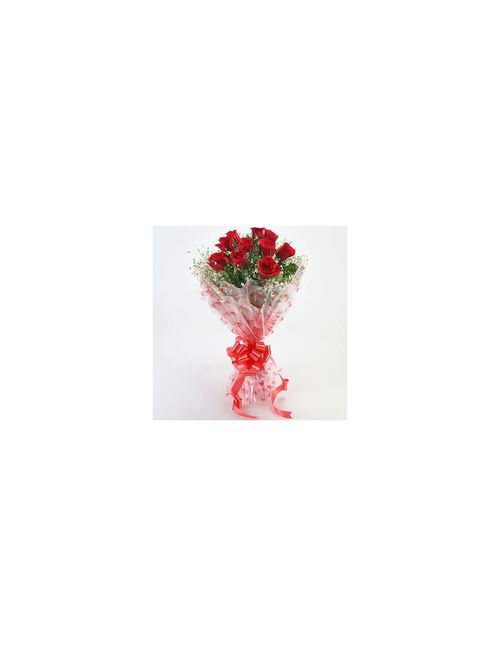 The first that comes to our mind when we think of flowers is how pretty and unique they appear to be and when we think of flowers as a gift, the first thing that comes up is bouquets.
Bouquets can make someone smile even on their worst day and a flower, in itself, is the pure essence of joy. Quite often we see men gifting or bringing flowers to and for women. But it's hardly the other way round.
So, hey, why don't you gift an important man in your life or maybe those men in your life who deserve all your extra love and care, by visiting our store?
Yes, with Choco Fantasy's exclusive collection of bouquets, like Red Rose Seasonal Bouquet, Red Rose Bouquet (with the option of attaching photographs), and a lot more, we're sure they'll adore your gift for a long time.
But here's where we make it even more special to make it stand out for your loved one. Choco Fantasy stores an exclusive bouquet of red roses that can be customized with photographs of all sizes.
After all, sometimes, men deserve the love gone overboard, too.
3. WHITE ROSE BOUQUET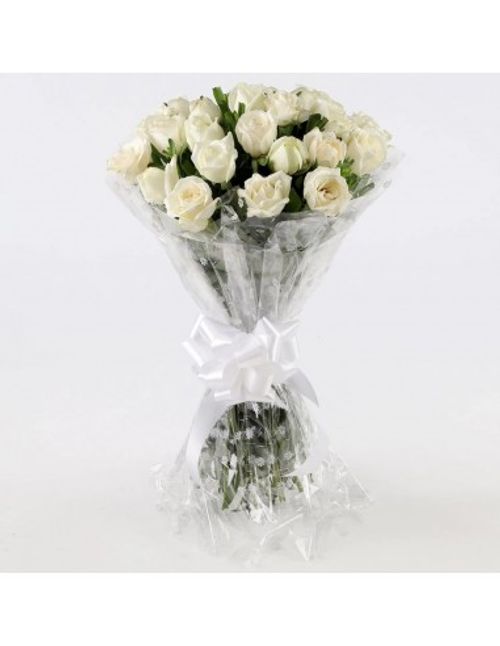 Didn't find the red rose options above according to your taste? Well, we have plenty more in our store. Say, what do you think about white roses?
Maybe a bouquet full of them? Yes, you heard that right. Choco Fantasy's online store has a special bouquet made of white roses, exclusively available.
Presenting to you Choco Fantasy's freshly handpicked White Rose Bouquet. White roses are rare, compared to red roses, and are anything but typical.
Well, if red roses don't do the trick, then the white ones will surely seal the deal. Available now, you can even customize this bouquet with white chocolates, maybe a stylish leather wallet, or even a watch.
We have plenty of accessories to choose from. Gift a special white rose bouquet to the hardworking brother or your best friend who stays out of town, maybe even to your boss on his birthday, etc.
Wait no more. Check out the bouquet and other bouquet options from our store.
4. GERBERA BOUQUET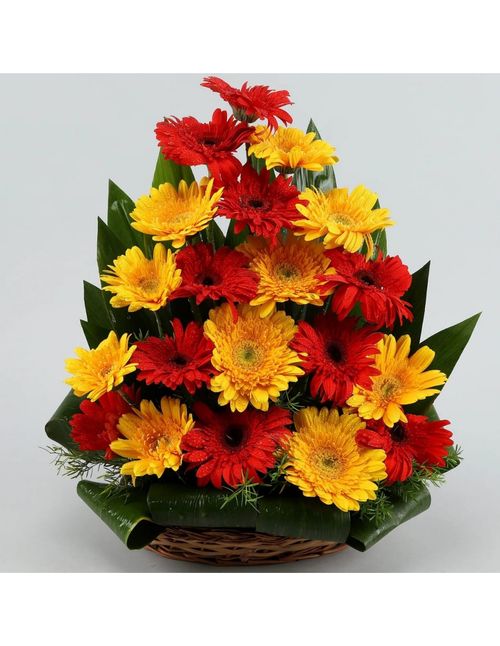 Well, taking a break from roses, we also bring to you Choco Fantasy's Gerbera bouquet. These beautiful flowers of red and yellow can work the magic for you.
They stand out because of their vibrant colors and elaborate shape. Plus, some men might just prefer gerberas over roses. Well, you'd know their taste better for sure.
Visit our online store and get the best deal for a wholesome gerbera bouquet. If the roses don't help, then this one surely will.
5. NAYRA MAGICAL FLOWER COLLECTION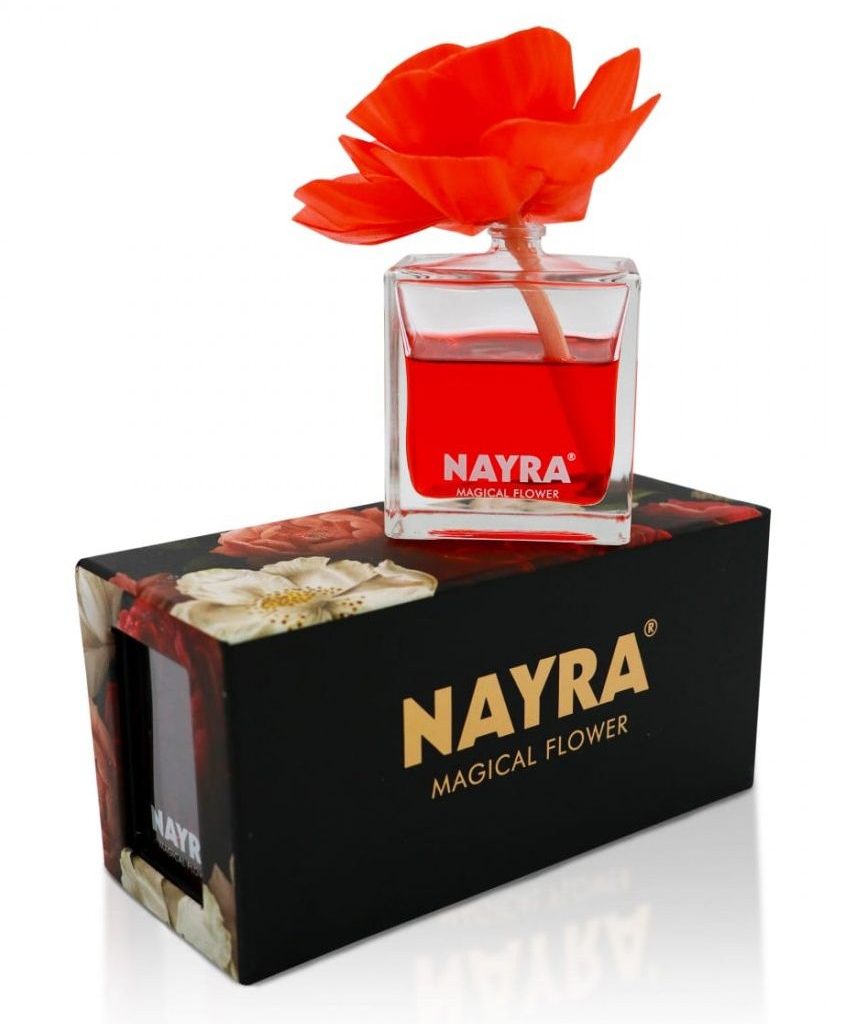 The list does not end there and frankly, this is not some bouquet, again. Choco Fantasy's online store has a very out-of-the-box collection of color-changing, handcrafted flowers that are available in various aromas and colors.
Exclusively made in India, these artificial flowers make excellent gifts and are pocket-friendly, too. Presenting Nayra Magical Flower collection. A simple flower of color and glow never did any harm ever, did it?
This gift is especially for the men of the house and for the house, too as it serves as a stunning home décor item.
Well, maybe one for his working table or one just to make him smile and add a refreshing aroma, this little flower can also be chosen based on his favorite color.
Plus, we can even add customizations according to your choice.
These aren't the most natural flowers to give men but they certainly are rare and probably the sweetest looking man-made flowers (your showcase agrees).
Final Words
These are certainly some of the best ways we could think of when it comes to gifting men with flowers. But hey, a small letter or poem, handwritten by you, along with any flower item, may just be described as a complete gift for the special man or men in your life.
As mentioned before, you can customize and personalize any gift item from our store and leave the rest of the headache to us. Be it any stylish Jotter Standard Ball Pen, Sheaffer watch, Sheaffer wallet, or Fuzo Bamboo notebook, a flower in itself says a lot about affection and we want you to give and receive plenty of it.
We deliver all over India so that while you decide on the best gift(s) to buy, we ensure that you, as our customer, are satisfied and never let down by us. So, wait no more, visit our store today and shop for the best flower gift items for men.