Women's day handmade chocolate gift hampers for employees, colleagues, sisters, mothers, and her. One of the best gift ideas for women's day celebrations in the office.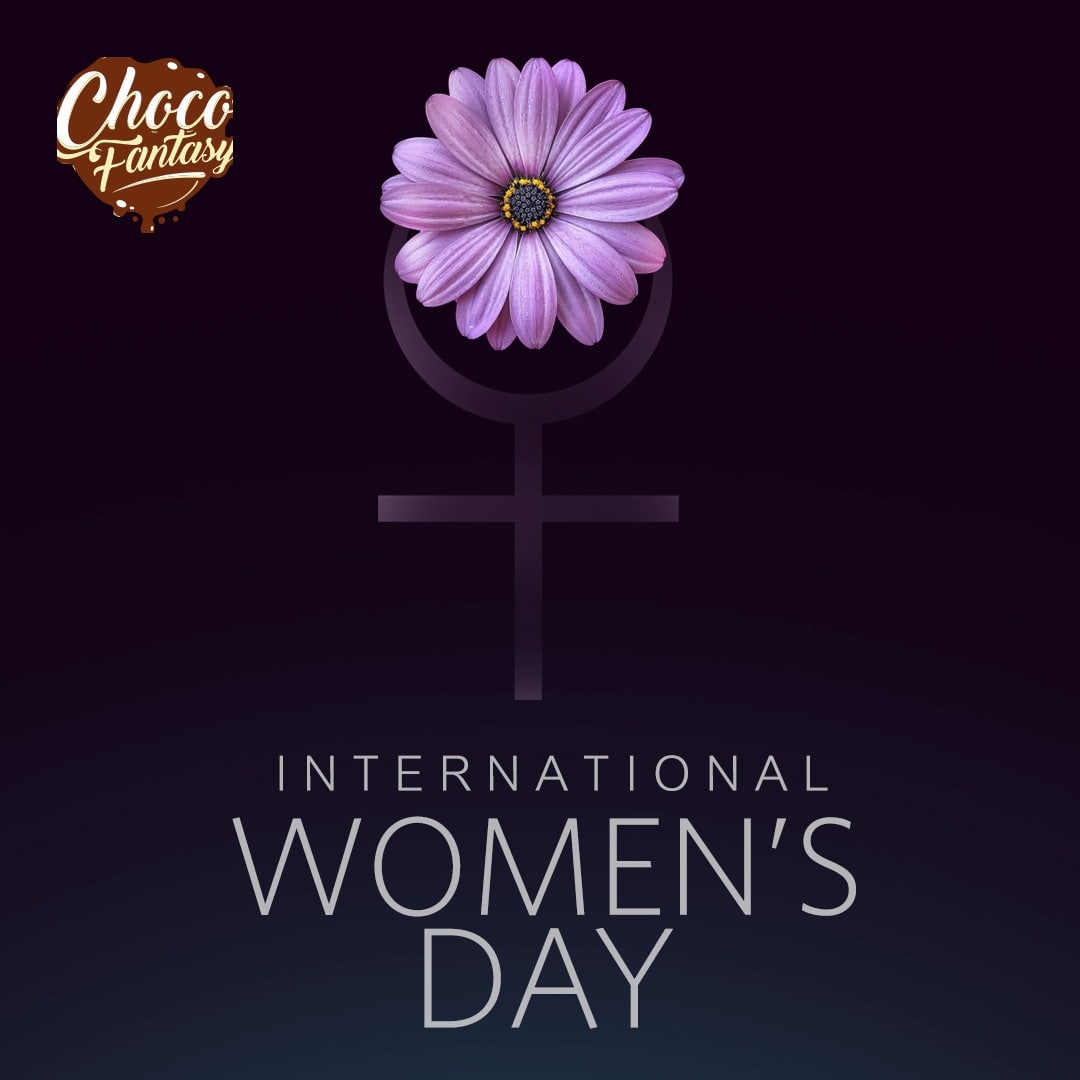 Today we are celebrating "International Women's Day" on 8th March. International women's day celebrates the achievements of women of the past, present, and future throughout the World. The 1st women's day was celebrated in 1911.
First of all, we would like to express our gratitude to all the women in the world. It is glad that Women's Day is being celebrated in schools, colleges, and offices so that respect and care for women are instilled into the minds of this generation.
Imagining life without women is quite hard-hitting. Celebrating Women's Day is a way of showing gratitude to each and every woman in one's life, be it in the professional or personal life.

In most countries, the day is being observed as a national holiday. The day allows women to raise their voices for equal opportunity in whatever field she wants to participate in.
International women's day didn't stagnate here. The celebration across the world was a sight to behold over millions of participants including both men and women joined rallies demanding women's equal right to vote, work hold public office, vocational training, and stop discrimination at work.
With every passing year, the essence of Women's Day strengthened, with mass protests and rallies held across the world, stopping crime against women.
Please give the safety of all women and girls in our country "India". Good upbringing makes the better future of a child and a mother does an excellent job to give the best future of her child. Without women, our life will become worthless. Women are a precious gift by God that we need to keep with love.
It's the time to show your love & respect to the beloved women in your life. Choco Fantasy is present with their customized handmade chocolate boxes for Women's Day.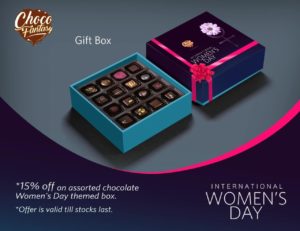 On this special occasion let us gift the superwomen in our lives with a box of love and appreciation. What is better than a box full of handmade chocolates to make their day and bring a smile to their faces.
We, at Choco fantasy, are ready to pitch in and help you out to make this day memorable for them. Gift them and also yourself a box of handmade chocolates which are made with immense love and effort. A remarkable and historic day in the calendar marked by a simple yet beautiful box of tasty chocolates will surely make it more special.
If you have already tasted our chocolates, you know the quality we offer. Share them with your friends and family as we welcome all to our Choco fantasy family. Choco fantasy can assure that the taste of the chocolates accompanied with the beautiful wrapping is sure to spread happiness and social awareness at the same time.
As the whole world celebrates this occasion in their own ways you can too in the way you love with the various size of boxes we offer to suit your needs.
So show your love to your beloved one by gifting them our chocolate boxes specially designed for women.
We offer women's day gift same-day delivery in and around Kolkata our courier partners will deliver it to you with great care…
Call +91-9051247784 / +91-7003794349 to order via phone / or order online below