Choco Fantasy presents Christmas Special Chocolate Gift Box.
This is the season to be jolly and eat chocolates. Bring cheer and put a smile on the faces of your family and friends by giving Our best hand made chocolates for the Christmas. Spread the joy with Choco fantasy's home made chocolate gift box for this Christmas.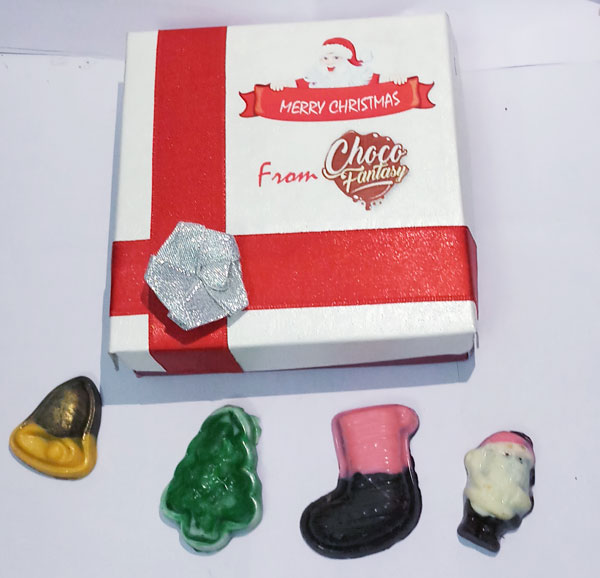 As you celebrate the miracle of this special season may your heart be filled with joy and and peace. May this holiday blessings linger in your home and stay with you throughout the year.
Choco fantasy always feel the feelings of your innocent heart.We know what are moving on your mind and for what you looking for. And we are sure that you are eagerly searching a chocolate gift box to celebrate this coming Christmas. That's why like every occasion we are helping you to fulfill your plan with our range of handmade chocolates gifts boxes and hampers.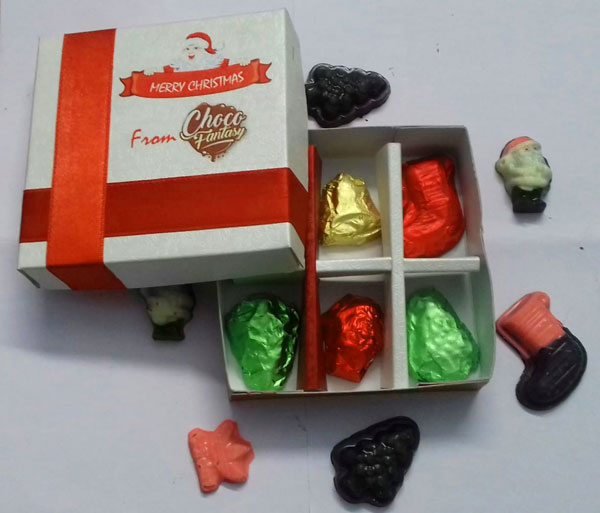 We are here with our varieties of chocolates especially made for this Xmas. Chocofantasy offers you nicely decorated gift box  of Christmas based themes like SANTA CLAUS, XMAS TREE, CHURCH BELL, THE SANTA CAP, SHOCKS etc.
So Hurry Up !!! Don't be late.
To get great offers Place your order Now!
Call or Whatsapp 9051247784 / 07003794349
---
Order from our Online Partner:

---
Visit Our Offline Partner:
---