Unique Corporate Gifts
By

CHOCOFANTASY
Choco fantasy, a brand that resonates with the nature of delicacies. We love chocolates and we create packages which make the perfect gifts for all occasions. Delivering the best handmade chocolates with the best presentation. Based out of Kolkata, we tap into the culture of not only the city of joy but the entire nation.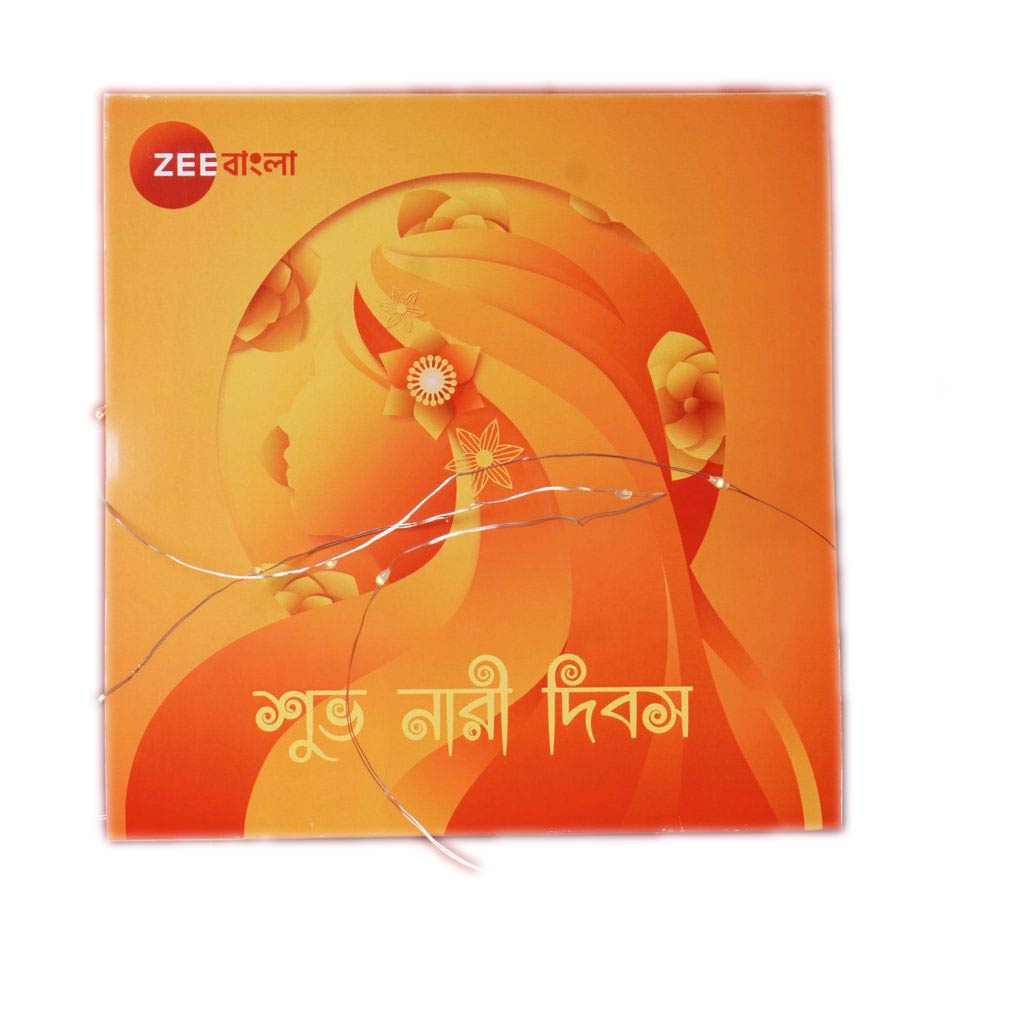 Personalized Branding
We provide corporate gifts with custom branding as per request of the client. Company name, logo, custom message on box.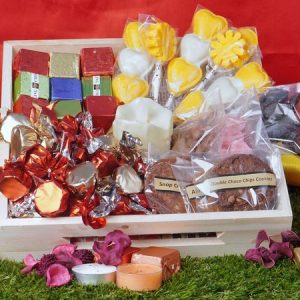 Gift Items
Buy individual gifts directly from our online store. We've gift items like handmade chocolates, luxury products, gadgets, etc.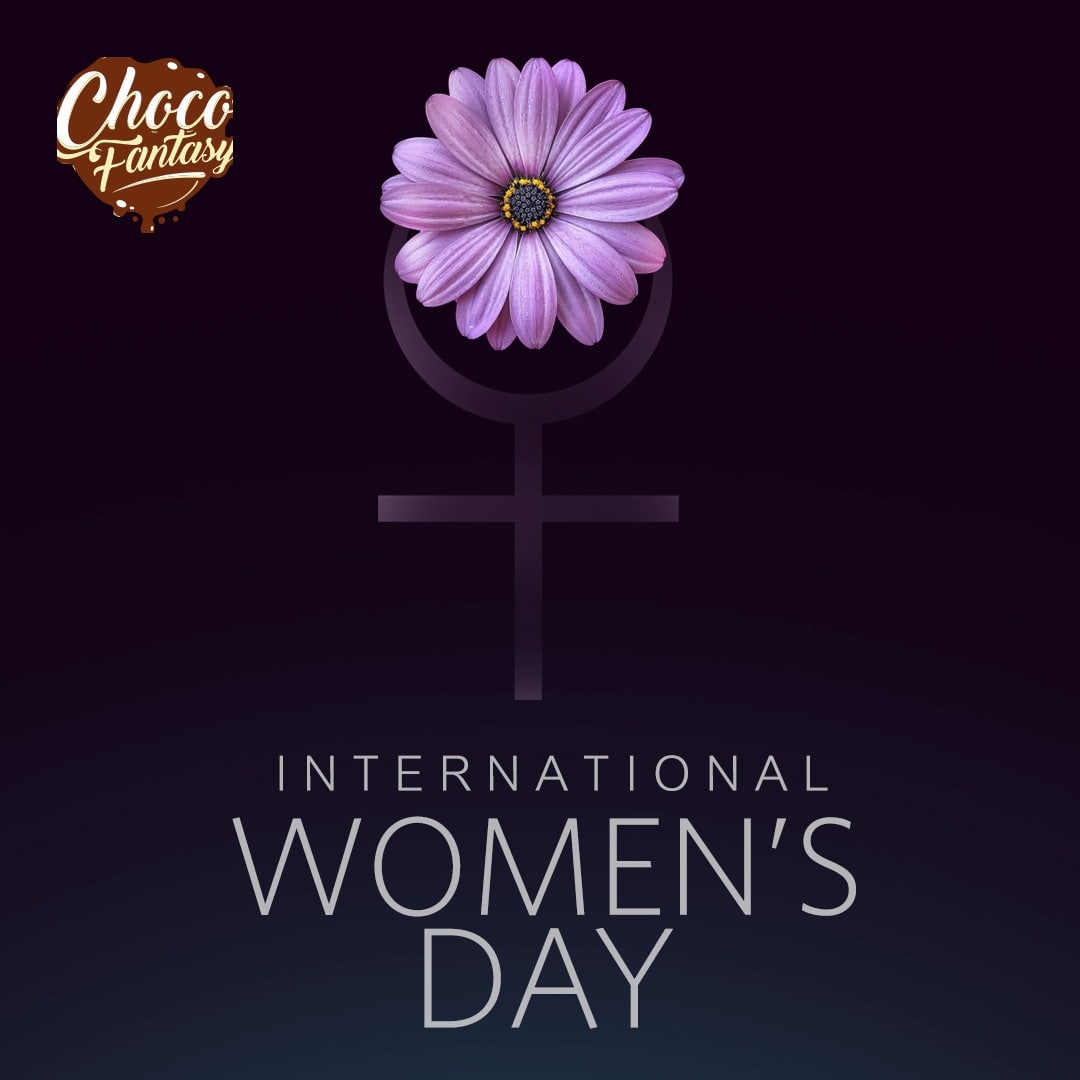 Any Event/Occasion
Corporate gifts for Women's day, foundation day, employee promotion, board meetings, Diwali, etc., you name it.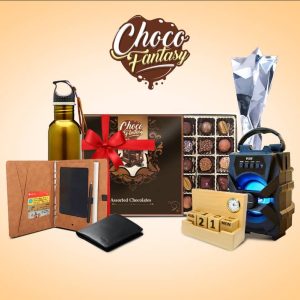 Gift Hampers
Corporates can also order customize gift hampers or buy gift boxes from us, all in pocket friendly budget.
Custom Chocolate Gift Basket
with
Different Chocolates
Custom made chocolate gift box filled with a variety of chocolates, perfect for corporate gifting for any occasion.
Box Size(LBH): Custom size
Box Colors: As per requirement
Branding: As per requirement.
Corporate Gift Boxes
with
Custom Branding
Corporate gift boxes with custom branding available. Great for events like Diwali, Annual Meetings, Joining Kit, Promotion, etc.
Box Size(LBH): custom made
Box Colors: As per requirement
Customization: As per client requirement.
WHY
CHOCOFANTASY?
Currently one of the fastest-growing top corporate gifting companies in India.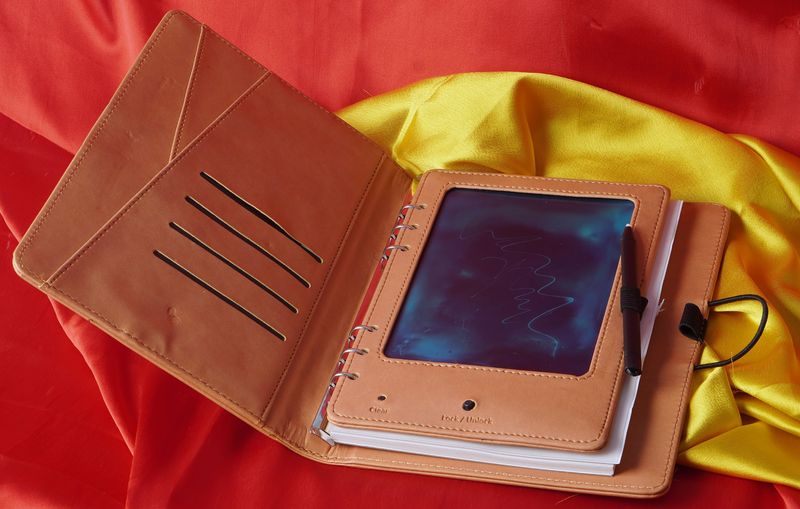 Corporate Gift Items
for
Any Event
Choco Fantasy has a wide range of products for corporate gifting solutions without spending too much. Notebooks, mugs, pens, wallets, gadgets, and much more. Custom branding available on request.
Box Size(LBH): Custom made
Box Colors: Black, White, Light Brown
Branding: As per customer requirement.
CORPORATE CLIENTS ACROSS INDIA
OUR ADDRESS
RNB Apartment, 2, Rajdanga Main Road,

Kasba, Kolkata, West Bengal 700107, India
CALL US

+91-9051247784 / +91-7003794349
Everyone is very much acquainted with the Corporate Gifting rituals, especially the ones who are indulged in the corporate world.
Traditions like the ones mentioned above are maintained to build friendly relationships with clients, business partners, employees, etc. for long-term stability.
It's a kind of respect that any organization offers to its team members or business partners as a token of gratitude for positive vibes.
Positivity is the prime factor in achieving higher goals and spreading the business around the world.
But the gifts are not always related to business proposals rather, it can be offered during any occasion; be it birthdays, during different pujas, Diwali, and many more.
People often receive gifts as a token of appreciation. Gift symbolism is something that makes people smile.
So, in keeping that smile intact and building up of a healthy bonding in the corporate world, CHOCO FANTASY has all such gifts which can melt infinite hearts.
Whether you order to promote business deals or celebrating a colleague's birthday or on any occasion, we are here to fulfill all your wishes.
Personalized Corporate Gifting in India & Bulk Orders
Choco fantasy, a brand that resonates with delicacies. We love chocolates and we create packages which make the perfect gifts for all occasions. Delivering the best handmade chocolates with the best presentation. Based out of Kolkata, we tap into the culture of not only the city of joy but the entire nation.
From serving Berger Paints with 9000 gift hampers to ser ving handmade chocolates and cookies to local events, we have spread our wings to various sectors and industries. Choco Fantasy well known for its taste and presentation. We put in the effort to create a pleasant experience for you, which will be etched in your memory for a long time.
A gift is something when given can bring in feelings of comradery, love, and friendship. Giving something that shows a shared interest or reflects the knowledge of their passion will create a brilliant impression about you.
Keeping track of all these can be tough and time-consuming. This is where we can help. We have packages for all occasions which can be customized according to your needs.
Sometimes a little piece of chocolate might do a better job than a big box. Sometimes caramel can make the gift look better than white chocolate. Sometimes a box of dark chocolates can make someone's day.
We analyze events and occasions and come up with the best present to give. We make sure we are optimizing the package according to your thoughts and wishes.
We specialize in events and make them more memorable for the attendees. For a brand, the final process of gifting is very crucial to their outlook.
In today's market, experience is the highest selling point of the event. If the attendees get an experience, that makes them come back again.
The event is successful if the time spent there is worth it. Right from the start to the ending of the event, the attendees must enjoy every moment.
Whether it is a business meet or a birthday party, the intent for which people come in should be catered to.
Along with chocolates, we create combo packs of drinkware, décor items, and daily usage items to make sure what you are presenting to someone is complete and can be used well.
Corporate companies are another such sector that shares the same sentiment. Thus, we wholeheartedly welcome all the companies who want to collaborate with us for corporate gifting.
If the need for presenting something to your employees arises, what is a better option to gift other than chocolates?
And when it comes to chocolates, you can always put your faith in our handmade chemical-free luscious treats.
We don't just exert our effort on chocolate making but also on its packaging to make it look like an ultimate present that will fill your employees' or clients' or dealers' hearts (and bellies) with satisfaction!
You may wonder that CHOCO FANTASY, the very name itself, gives us a peek into varieties of chocolate gifts, then how come it facilitates corporate gifting services?
But the answer is yes. CHOCO FANTASY is such a name where the availability of other gifts for your dear ones is in the process.
Say it birthday, joining kits, annual events, baby shower, Corporate Gifts, etc. We offer all sorts of hue gifts with the utmost care.
Therefore, we cordially invite you for the alliance for various corporate gifting solutions in India and help us to serve you better with our handmade customized gifts.
Our services have a footprint in companies like:
Tata Projects Ltd, Mankind Pharma, Zee Bangla, Fortis, Wipro, CTS, Parker, Pierre Cardin, Fuzo, Raymond, Adidas, Park Avenue, and many more. Our products have always brought smiles to our customers and have embedded happiness in their hearts. "Made their day" will be the right phrase to express how our customers think when they consume our products.
Luckily, we also got the order from STRAIGHT LINE SOLUTIONS Pvt. Lmt with our best quality homemade chocolates.
Our company does not only focus on gifts but also concentrates on creating unique packages that can steal anyone's attention.
Chocolates are the very first thing which strikes us for giving any presentation, and our company manufactures one of the best quality homemade chocolates which has huge choices, flavors, according to the different taste buds.
Being one of the best quality leading suppliers of chocolates in Kolkata, we try to focus on making the best gifting packages of chocolate boxes and hampers for your dear ones.
We had all such possible flavors of chocolates for varying tasters.
Our company has already delivered a huge amount of chocolate gifts to various companies, like Just Holidays Pvt. Lmt, who ordered 250 chocolate boxes for its employee, Sparket Marketing Pvt. Lmt, who ordered 3000 as well as another 800 chocolates gift boxes.
The Nalanda Learning Systems Pvt. Lmt. has ordered 5800 chocolate hampers for their students, Vikara Service Pvt. Lmt ordered 120 chocolate boxes, whereas Wave Communication and Event Pvt. Lmt had 50 boxes of chocolates, Bengal Shriram Hitech City Pvt. Lmt. had 100 gift hampers and many more.
All this assures us that the products are fresh and contain no harmful chemicals. All our orders are sincerely prepared and packed with uniqueness so that your loved ones feel excited.
Choco Fantasy delivers all over India, buy corporate gift items and other personal giftings online from us. You can also order homemade chocolates to gift anyone for any occasion. We also have a customization facility. You can order customized chocolate boxes. We also do personal branding for corporate companies.
You can choose between some exotic flavors like caramel-filled chocolates, butterscotch-filled chocolates, milk chocolate, and dark chocolate. Or you can order an assorted chocolate box with different chocolate flavors.
If you want some fresh handmade chocolates, then order from us and be one of our happy customers.
So, be a part of these delicious, mouth-watering Milk and Dark Chocolates with designable packaging like Cone Shaped Chocolate Boxes, Heart Shape Boxes.
Chocolate Baskets, Exclusive Chocolate Gift Boxes with Strawberry Fillings, Vanilla Fillings, Butterscotch Fillings, and various other flavors are accessible.
We have Dark Chocolates for the ones who are health conscious and diabetic, smiley on the packages are also available. Printing edible logos on chocolates or wrappers is done here.
Customized handmade chocolate gift boxes are in tremendous demand. You can find crackers Shaped Chocolates. We always try to maintain uniqueness by creating different products.
CHOCO FANTASY tries to bring forth gifts on different occasions.
We have different Aromatic Flavoured Candles like Lavender, Orange, Vanilla, etc, which can be used to decorate homes. Aromatic Jar Candles like Dewberry, as well as Pillar Candles too, are available which can be gifted to your senior or co-partner during Diwali.
For such surprises, CHOCO FANTASY has bought a list of various gifts.
During this pandemic situation, the first and foremost gifts that can be offered are Protection Masks like N95, Snug Shield, etc, Pen Shaped Sanitizer Spray and Immunity Booster are available in reasonable ranges.
Some Stationery items like Premium Range Pens and Notebooks, etc, are available.
Fond of Electronic Gadgets, we have a huge like- Portable Party Speaker, Cable Card with multi-functional cable essentials, UV Pod with portable UV Sterilization Box, etc are available, Toiletry Kit, 3 in 1 Laptop, Duffel and Sling bags can also be presented to your colleagues.
All these products are sufficiently available from our company with many affordable ranges. If given chances, CHOCO FANTASY will always try its best to present before you more flavorsome products, as it knows the value of authenticity.
Custom Branding is also available on request.
Personalized Corporate Gifts for employees in India: We provide corporate gifting solutions like custom branding with our customized handmade chocolate gift boxes. Discount on Bulk Orders.
Connect with us on WhatsApp and join our broadcast list to stay updated about our products.
Be a part of our community and help us serve you with our wide range of products and services.
Adding value to your special moments is the niche we specialize in and have done it successfully for a lot of brands, locally and nationally.
Frequently Asked Questions
Do you accept bulk corporate gift orders?
Yes, we accept bulk orders and also provide discounts on bulk purchases.
What is the starting price of homemade chocolates in India?
We have different varieties of handmade chocolates (loose items and gift items) starting from Rs 10 to Rs 1000.
What are good corporate gifts?
Good corporate gift ideas include a handmade chocolate gift box, electronic gadgets, gift cards, dry fruits, personalized gift hampers, etc.
What is corporate gifting?
Gifts which are given by owners/ management of businesses, companies, enterprises, corporates to their clients, employees, etc, for special occasions like Diwali, Christmas, New year, Annual meetings, etc. This is known as corporate gifting.
How much should I spend on corporate gifts?
This is entirely up to the business owners or concerned authorities who oversee the budget & expenditure of the company. Typically in India, you can buy corporate gifts for as low as 100INR.
Why is corporate gifting important?
Giving gifts to employees and clients show a positive image of the company and how the company values its core employees and esteemed clients. It is not mandatory that the gift needs to be expensive or exaggerated.
Do corporate gift manufacturers customize gifts?
Yes, we Choco Fantasy provide custom branding & personalized gift services. All you have to do is tell us what customization you require we'll do it.
What is the approximate cost of corporate gifts?
The cost of corporate gifts depends on what type of product you're buying and in what quantity. We provide a discount on bulk purchases. Typically Handmade chocolate's price starts from 50 INR.
How long can I keep these chocolates?
Choco fantasy doesn't compromise on the quality of chocolate. You can keep the chocolates for up to 3 months.
What else do these homemade chocolate retailers sell?
Apart from selling handmade chocolates, we specialize in making cookies. Try out our chocolate cookies.