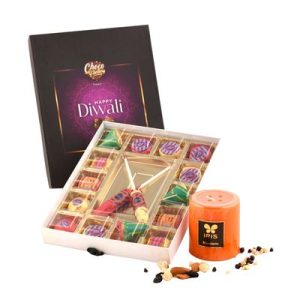 Nothing seems more attractive than witnessing diverse occasions in the land of festivals. Such a genre, which is the most awaited is the festival of lights called Diwali.
So, celebrate this Diwali 2023 with Diwali Specialized Chocolates Gift Boxes, our delectable homemade chocolates from CHOCO FANTASY which has bought exclusive tropical creations of different chocolates, especially for this occasion. Order online in Kolkata, India. We deliver all over Kolkata, West Bengal.
A beautifully packed gift box of handmade dark chocolate truffles not only tastes delicious but looks classy too, adding that sense of value to the gift.
This day is dedicated to the worship of the most powerful goddess Kali, the dark goddess of strength as it also commemorates the victory of Lord Rama over the demon Ravana, and is also marked as the return of the Lord of Virtue, Rama, to his kingdom after 14 years of exile.
From that day onwards, people around the country celebrate this day as Diwali. Not only the Hindus but every religion nowadays also celebrates this auspicious day. Therefore, Diwali celebrates luminescence by vanquishing the gloom.
It is celebrated in the latter half of the year in the month of October or November. Consequently, there are bright lights all over the whole country during this festival and people often move into stronger relationships, leaving behind their disputes and feelings of hatred, as this festival brings peace and prosperity into everyone's life.
During Diwali, people engage themselves in decorating their homes with diyas, clay oil lamps, or candles by destroying darkness, children light different crackers and enjoy themselves. People also perform pujas to Lord Ganesha and Goddess Laxmi for wealth and wisdom. Women decorate their homes by applying various rangoli designs along with flowers and diyas to eliminate the darkness from the house and perceive bright illumination.
While diyas, lights, and crackers are one aspect of Diwali, the most anticipated part of the festival is the Diwali Gifts. Nothing can be more ideal than an array of flavored chocolates as a Diwali gift.
Chocolate is something that can make your Diwali delightful with feel-good endorphins. Sweets are the very first thing that strikes us on any occasion but people with diabetes may not be able to enjoy sweets properly, for them switching to sugar-free chocolates and dark chocolates will serve a good taste as dark chocolates reduce the risk of heart diseases.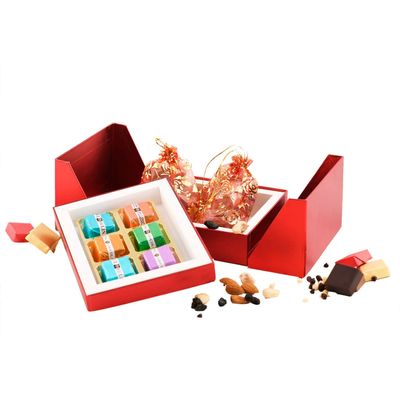 Chocolates have always been a frailty when it comes to girls. It has proved to be one of the most lovable gifts for any occasion. Moreover, chocolates are such precious gifts that cannot be repudiated, in fact, generations will roll on but still, chocolates will remain the first love of every single girl.
Dark Chocolates provide special health benefits for old and fitness-concerned people, by controlling fat and carbohydrate metabolic disorders. It also contains a high level of antioxidants. Thus, chocolates are the most in-demand gift items worldwide.
So, everyone can visit our website for all such information about the different chocolate products along with some Specialised Chocolate Gift Boxes, Aromatic Candles as well as Potpourri Rose Diwali with handmade chocolates this Diwali.
CHOCO FANTASY cares for every single person and hence makes chocolates according to customers' needs with utmost love. We have Diwali Chocolate Gifts for your near and dear ones in a reasonable range. Suffering from diabetes? No issues, we have Sugar Free Chocolates exclusively handmade so that no one stays out of the chocolate world.
Fond of center-filling chocolates?
Here are Caramel Fillings to Coffee, and Butterscotch to Hazelnut Fillings, which truly cater to any taste.
Whether you're a lucky giftee like Dark, Milk, White Chocolates, Fruit, or Nut, you will find a treasure that's perfect for them. There's no shape that chocolate can't take, we have from small personal gifts to huge boxes of gifts like Handmade Customised Chocolate gift boxes.
You can gift your dear ones with other Chocolate Fillings, including Strawberry Filling Chocolates, Coconut Filling Chocolates, and different flavors like Mango, Orange, etc.
Besides, varieties of Diwali Aromatic Candles for home decoration with various flavors like Lavender, Orange, Lemon Grass, Vanilla, Green Apple, etc. are also available on our site. All these are available within an affordable range so that everybody can afford them and make their loved ones happy.
We also provide Aromatic Pillar Candles like Mandarin, Dewberry, and Aromatic Jar Candles of Dewberry and Green Tea and Bamboo.
As the lightening of crackers is an essential part of this festival, we the CHOCO FANTASY have exclusively made Diwali Chocolate Gifts in the shape of firecrackers and Customised Chocolate Gift Boxes of handmade chocolates for this special occasion.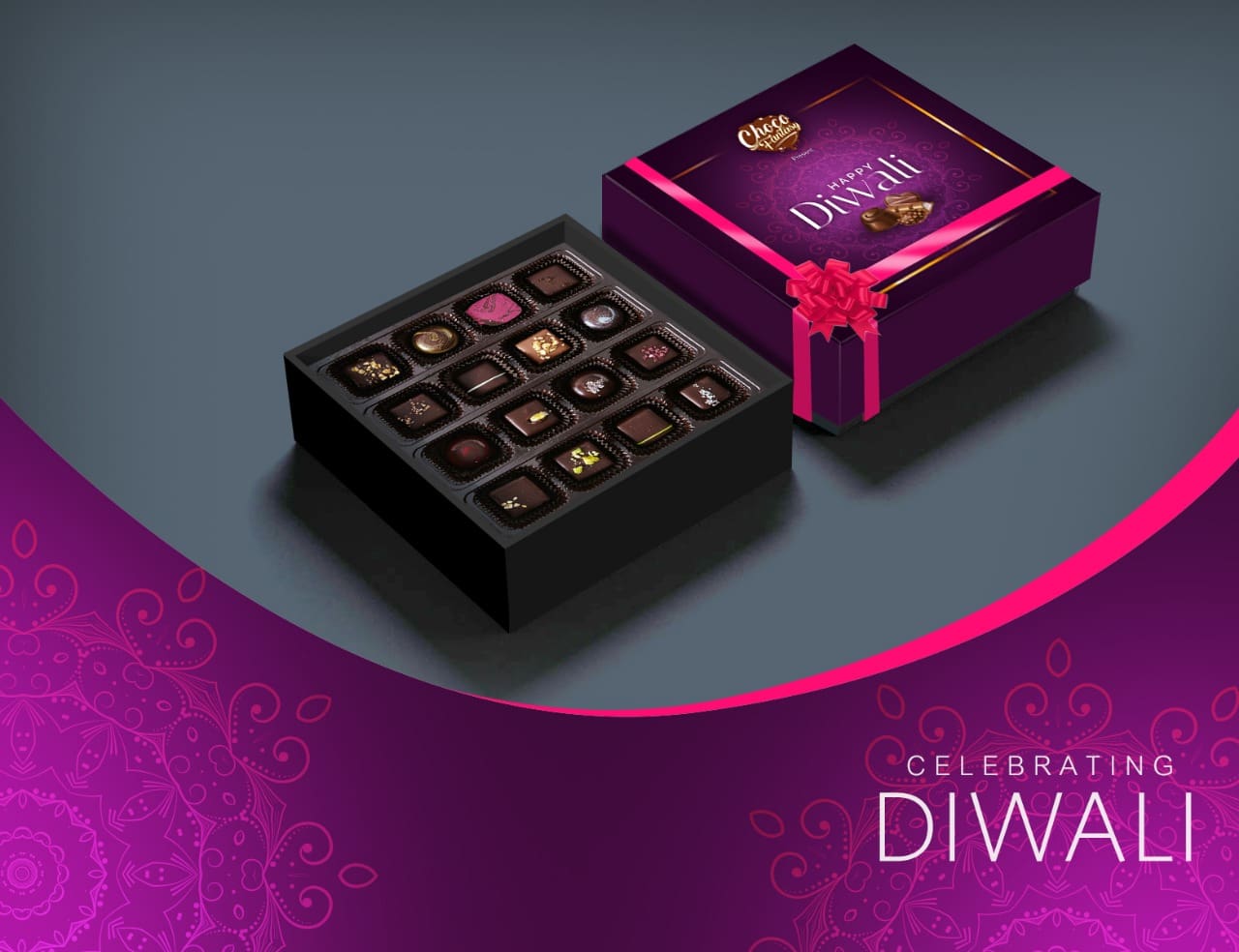 Enjoy the safest Diwali with your family and friends. Last, but not least, support CHOCO FANTASY so that we may be able to present you with more delicious varieties of chocolates in the future.
To place your order please contact 9051247784 / 7003794349.