Corporate gifts and the culture of corporate gifting can sometimes be tough to navigate. There are definitely differences between what you should buy the marketing team, and what you would like to receive on Christmas, for example.
We're here to help you pick the perfect corporate gifts! Whether you are trying to wow an external audience or celebrate your internal talent, we've got plenty of ideas to help you get started. So, see below the top 10 gift ideas for employees on a budget.
10 Best Gift Ideas For Employees On A Budget:
Corporate gifts have the potential to deepen your brand by offering a physical touchpoint that makes people happy. It might seem like a small thing, but when an employee, customer, or lead interacts with a nice water bottle or other fun gift stamped with your logo, they are more likely to have positive feelings toward your business.
This pays dividends, whether you are looking to attract new customers to your business or simply create a company culture where employees are proud and excited to grow your organization.
Gift-giving in the business world is an often overlooked hack to generating goodwill. Though all of us know the joy that comes from receiving a great gift in our personal lives, it's easy to overlook gifts as a tool in the business realm.
However, this is precisely why you can make such a big splash by developing a gifting strategy in your business model.  So, see below the top 10 gift ideas for employees on a budget.
Instant Camera:
On the one hand, a stylish present that will come in handy for emotional spontaneous shooting. On the other hand, such a gift may remind you of old cameras that were used in the 2000s.
Modern technology functions simply: in fact, it is a lens in a plastic box in which cartridges and chemicals are placed for developing an image.
Yes, such a camera is not suitable for daily use, but as a "toy" for guests during a festive party, it will fit perfectly.
Handmade Cookies: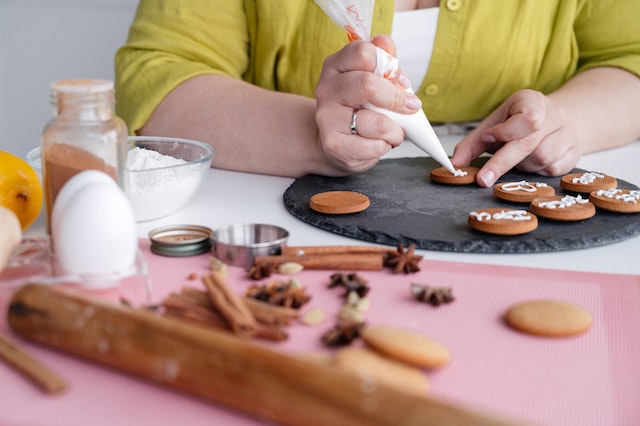 Such a dessert is quite easy to prepare: it consists of egg whites, flour, sugar, and butter. But the main component of the gift is inside.
Cut small strips of paper and write positive wishes or "prophecies" on them. It is desirable that they be targeted.
Pack everything in a pretty box (you can find one at many pastry shops) and complete it with a postcard. If you are too lazy, you can buy ready-made fortune cookies or order treats from confectioners.
Advent Calendar:
If you are wondering what to give for a specific date, take a look at advent calendars. The tradition of giving such calendars came to us from Europe: the point is to count the days until Christmas, opening a surprise every day. But it is not necessary to give such a present just for the New Year – you can choose any occasion, it will be original and fresh.
The advent calendar looks like a big box with cells, each of which is filled with a small gift. They are produced by many brands of cosmetics, and skin care products, you can find options with socks and Christmas toys, or you can make such a present yourself.
VR Glasses For Smartphone:
VR glasses can be used to play games or watch videos that have the appropriate format. This technology immerses a person in a different reality 360 degrees, and all that is needed for this is his phone. The advantage of such a gift is a relatively low price with a spectacular presentation. The person himself is unlikely to think about acquiring such glasses, but the present will surely cause positive emotions.
Smart Speaker:
With this gadget, you can use voice control at home, turn on music, set an alarm, and even play quizzes with a voice assistant. Speakers differ in size, sound quality, design, and functionality.
In order to choose the right assistant, consider the size of the room where you plan to put the speaker, and we advise you to choose the color depending on the interior.
Together with the gadget, you can purchase a subscription to music so as not to puzzle the person for whom the present is intended.
Handmade Chocolate: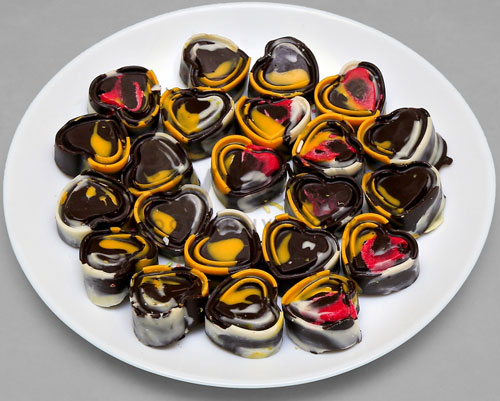 Chocolate has the ability to bring joy and pleasure to a person of any age. Thanks to this, chocolate products will help you out in difficult situations of choosing a worthy gift.
The collection prepared for you presents different options for gift chocolate: from universal and democratic to luxurious and elite. Also, pay attention to the possibility of choosing a gift package and creating an original chocolate personalized gift. In some cases, a chocolate card is very useful to you.
Choco Fantasy is one of the best places if you want to give chocolates. Choco Fantasy provides different kinds of chocolates and gift hampers that you can gift to your employee.
Aqua Farm:
Such a gift, say, for a birthday, will appeal to those who like to surround themselves with living plants, and there are not so many places at home or in the office.
The aqua farm is a closed ecosystem with a houseplant upstairs and a mini-aquarium with fish downstairs. Such a gift will surely decorate your desktop. And it's nice that the ecosystem is easy enough to care for.
Hammock:
The most unexpected gift, for example, is for the New Year. Many do not even know that such hammocks exist. It's simple: the model can be attached not only to trees or beams but also to a wall or ceiling using special mounts.
Good home hammocks can withstand both a child and an adult, as they are sewn from dense fabric and supplied with reliable weaves. In addition, with such a hammock you can zone the space and diversify the interior of the room.
Quadcopter:
A great birthday or even anniversary gift for a fashion gadget lover. When choosing a quadcopter, be guided by indicators of such features as charge capacity, flight speed, control radius, presence of a camera, and control method.
For a beginner, it is better to find a remote control without a large number of buttons – it will be easier to manage. It is also important for an inexperienced user that the speed modes switch automatically and the "return home" function is set up.
Bio Fireplace:
It can become an elegant interior decoration in an apartment or a country house. Like a person who appreciates the comfort and warmth of the heart. The fire of a bio fireplace looks like a real one but does not emit acrid smoke and a characteristic smell. Works on harmless fuel that is suitable for the enclosed space.
Conclusion:
Giving corporate gifts is a thoughtful way to nurture the professional relationship between corporate companies and their employees. Today, corporate gifting can be considered as being an amalgamation of utility and aesthetic appeal. Giving gifts to associates, clients, and employees without having to spend a fortune is something that companies consider crucial to their business.