Chocolate, a "Feel Good" food that has been a universal craving for centuries has been reimagined as an exotic gifting idea for celebrations. Destined to make one happy and emotionally pleased, chocolates when presented as corporate gifts hamper redefining traditions for the auspicious occasion and serve immense fervor.
Regardless of our age, we all remain eager for the gifts that are shared during festivals. Prepared to spread unbound happiness among friends and family, Choco Fantasy's chocolate hampers serve a perfect "Festive Vibe" with colorful packaging and alluring wraps that carry your personal messages and greetings.
With a special occasion lingering around the corner, casting its fervor in the aura, one definitely has to adhere to the gifting culture for it is the symbolism of love, care, and gratitude.
But one's life is not limited to friends and family, but rather to corporate counterparts in business as well, who account for playing an ace role in our life.
Hence, when it comes to special occasions and festivals, one has to take the aspect of Corporate Gifts for Employees in regard, to doing justice to their corporate relations as well.
Increasing your business exposure and creating customer & client loyalty can be easily achieved with corporate gifts. Corporate gifts are the freebies you receive from a business which are usually branded with the corporate logo.
Check out some of our best-selling corporate chocolate gift boxes in India:
Personalized Chocolate Corporate Gifts: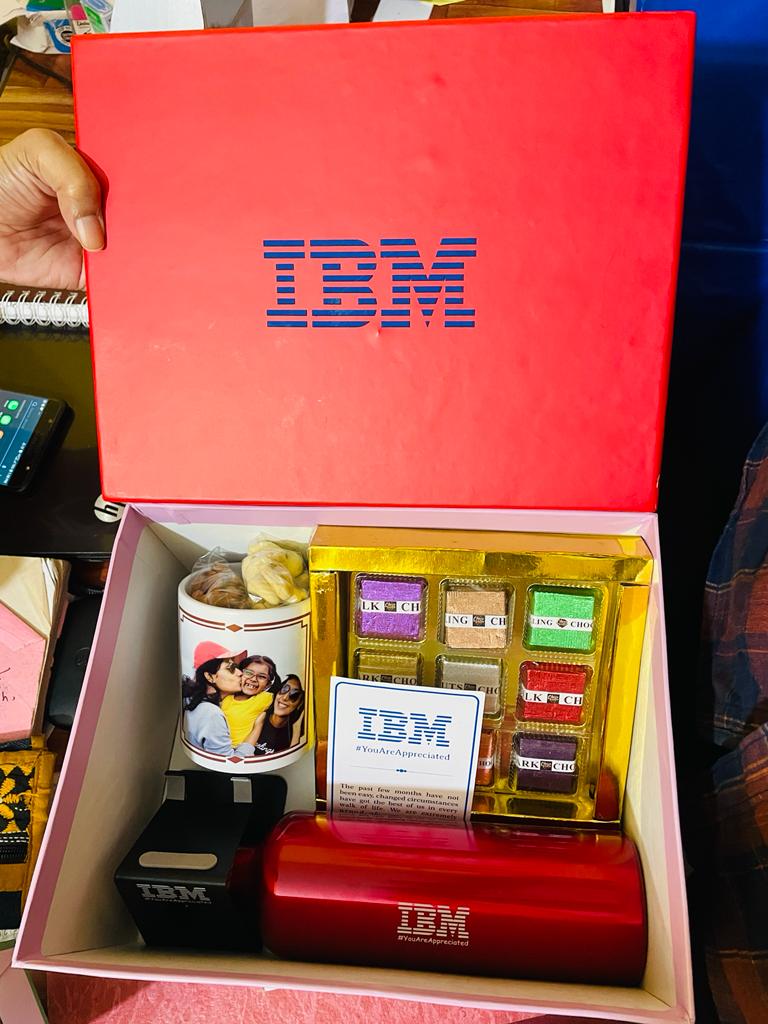 To amaze and surprise your loved ones, you need to think out of the box. The conventional Son Papdi gifts have been outdated and with the market offering opulent gifting choices what you need is a present that reflects your pure emotions of love and sincere affection.
Nothing makes us happier than seeing our loved ones smiling. Get the world's finest chocolate corporate gifts and make the festival special for all the beautiful people in your life.
Prepared to bring you close to your loved ones and add sweetness to your celebrations, the best dry fruit Diwali gift hampers are a unique blend of taste and texture that express the untold feelings of your love.
With Choco Fantasy, you are just a few clicks away from spreading unbound aromas of joy and festivity that come packed as Deepawali chocolate hampers.
Living in a place where sweets are essential to every celebration, these Diwali chocolate gifts from Choco Fantasy boast a unique traditional splendor that will make your presents truly stand out.
Like family, your employees, partners, and clients together form the essence of your life and as you face the highs and lows together, your collective joys on festivals deserve to be shared and experienced in the best way.
This Diwali, keep up with the rituals and evolve the traditions with premium corporate gifts in India. A collection of hand-made customized chocolates with printed logos and messages will be the quintessential Diwali corporate gift and you can avail of this at mouth-watering prices from Choco Fantasy.
The expert chocolatiers at Choco Fantasy specialize in chocolates that are prepared with a healthy and unique twist. Our premium corporate gifts serve an all-new experience and are packaged in beautiful boxes as hampers representing the ideal catalysts to intensify the festive vibes.
Corporate Chocolate Gift Baskets- The Perfect Gifting Options for All Occasions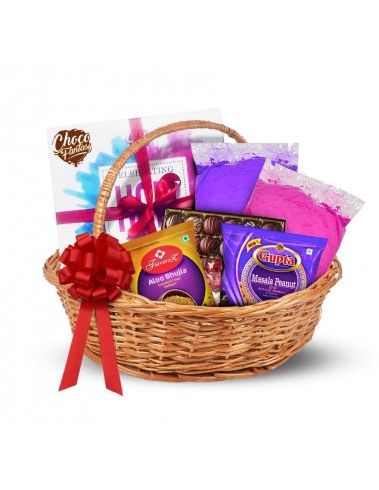 Corporate Chocolate Gift Baskets are slowly becoming popular; they have become quite the norm of chocolate gifting. These Chocolate Boxes can be smartly customized chocolate gifts with the company logo or name or both. These work well as promotional gifts too. The brand can send some chocolatey treats to the clients after meeting the target because that shows genuine appreciation and gratitude; it also builds trust.
For a gift to be unique, it has to be made with love. Gourmet Chocolate Gifts are fantastically presented as they create a luxe aura, so these Chocolate Boxes for Gifts are a great way to cherish the bond between the employer and the employee.
Choosing this option for festive gifting is more relaxed than anything else, and it takes less planning.
When everything else has failed you, a well-curated Chocolate Gift Hamper will come to your rescue as always. They have that halo of greatness around them.
Express More with Gourmet Chocolate Gifts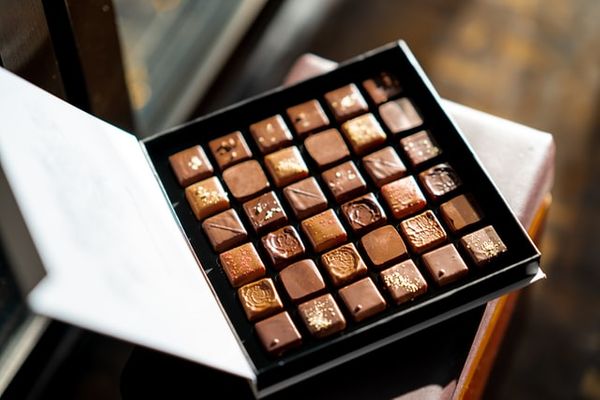 Corporate gifting is vital in more ways than one. It is an ultimate way of showing appreciation and gratitude to those who are working together to make the brand successful and take the company forward, so this little gesture ensures spirit in their hearts, it encourages them to do better.
In this fast-paced world where everything and everyone is replaceable, having loyal working professionals like employees, customers, vendors and others who will stay through thick and thin is a blessing. Gifting only shows care, and it brings people together as one.
In order to maintain or achieve a harmonious work environment, the professional circle and the company must be on the same page. There has to be harmony in thinking in order to move forward. Ranging from branded chocolates in hampers and baskets to specially curated homemade chocolates.
Build Long-lasting Relationships with Corporate Chocolate Gifts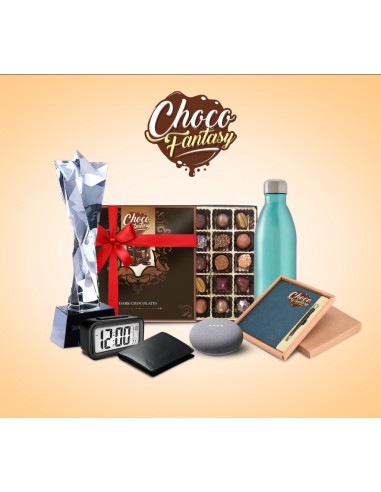 No matter what the occasion, chocolates are always great treats for everyone. A gift box of chocolates is always appreciated. Chocolates have that unique ability to make people smile. According to science, chocolate can be useful for you because it releases all those feel-good chemicals in your brain.
A beautifully packaged, an indulgent chocolate gift is the ideal way to brighten someone's day!
Hence, luxury chocolate gift boxes in India for employees, clients, and customers are great for festive occasions or promotional gifting. They add more to the holiday spirit, whether it is Diwali, Christmas, or New Year. They are enjoyed by people of all ages, which is why chocolate is universally loved.
Why buy chocolate corporate gifts from Choco Fantasy Group?
At Choco Fantasy group, we understand this. That's why our chocolate gift boxes are elegant yet indulgent. Let us take care of all your corporate gifting needs so you can focus on what you do best. We will make sure that your business partners, clients, and employees feel valued and looked after.
Are you looking for unique corporate gifts for different occasions like – Diwali, your company's early anniversary, or simple appreciation gifts for your most hardworking employees on the annual meeting day?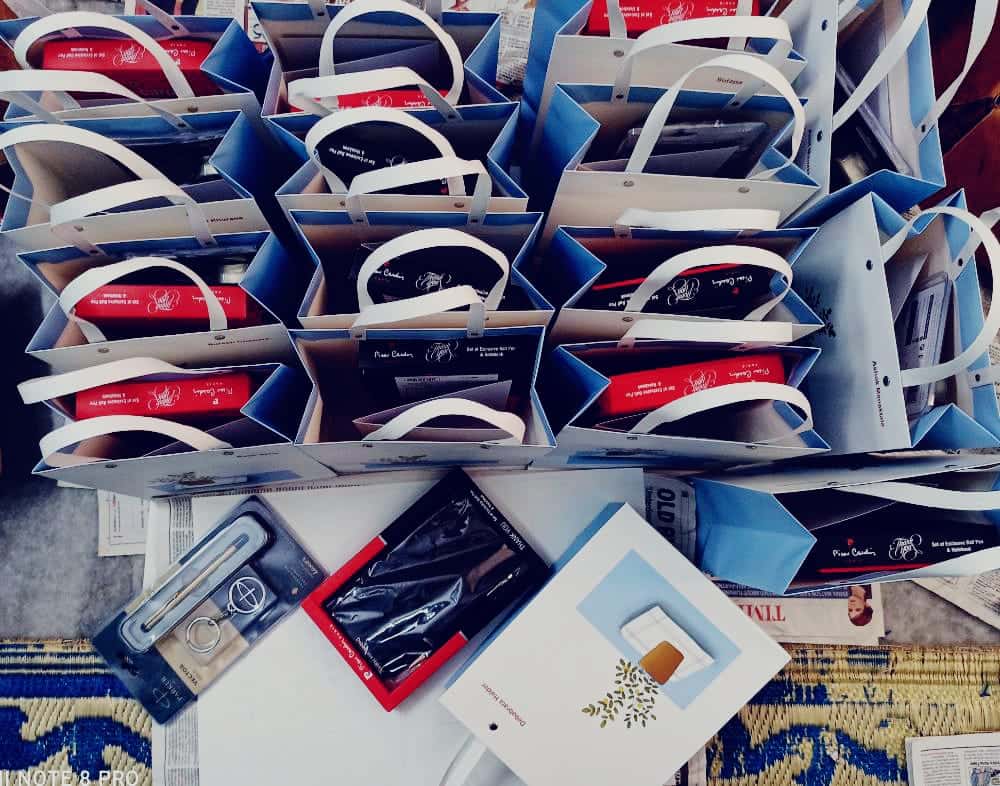 Unique gifts are the most sought after nowadays than ever, and along with this, it has to be useable. We at Choco Fantasy compile all your corporate gifting requirements into corporate chocolate gifts.
Chocolates are preferred and liked by most because of their longer shelf life, various flavors, and uncountable customizable options. Keeping this in mind, we offer many tasty flavors and, you can add your own too!
Each corporation is different and, so can its requirements. With the packaging of different sizes and styles, we make sure that everything falls within your budget.
In addition to the chocolate flavors, the box itself is customizable. Logos, pictures, messages, and, any other sort of print can be added inside or outside the packaging. The wrapping of an individual piece can also be customized and made to look the way you want. A perfect set-up for official meetings and festivals like Diwali! Isn't it?
Now, it is not necessary that for each event all your employees gather at one place. Some might have planned a vacation or have emergencies to attend to. So, will they not be a part of the special day? We strongly disagree! Employees work hard and should be included in every and any celebration. Don't worry, we will take care of this too! Get your order placed with us, and we will get it delivered to the doorstep of the respective receivers.
With many years of experience in corporate gifting, Choco Fantasy has got for you precisely what corporate gifts you are looking for to express gratitude towards your clients, employees, stakeholders, and dealers.
High-quality goodness, milk, dark, crunchy, nutty, caramel, and everything in between and beyond. Choose from the flavors or customize your very own box having Florentines, English Brittles, Almond rocks, Dragees & more.
We produce and sell high-quality business gifts, and we do it really well. The key to our success is the price and corresponding quality of our corporate gifts. We sell products that will last, and you can choose from our wide range, at the best prices.
And we can brand them with the logo or message your company wishes to convey, and we do so by ensuring a faultless finish on each and every product you order.
Final Words
A well-curated gift speaks volumes about the giver. It shows that you value your relations and that you've put thought into their gifts. The best corporate gifts these days are not calendars, diaries, or stationery. Tastefully curated gourmet chocolate gifts go a long way in making you stand apart and leaves a long-lasting impression on your employees and clients.