Rakhi or Raksha Bandhan is a ceremony for the celebration of any brother-sister-like relationship. It is celebrated mainly among Hindu believers, but it has given inspiration to other parts of the world, like South Asia. Sisters of all ages tie Rakhis around the wrist of their brothers to symbolize protection. 
Our sisters are sometimes annoying, but we, as brothers, love them to the fullest. This is the essence of the brother-sister relationship. So, here are a couple of ways you can give your sister a return gift on the auspicious occasion of Raksha Bandhan.
A Classy Pen
If your sister is a person who loves to write and read or has an artistic nature, a branded pen can be a substantial gift for her.
People say that the art of writing is lost, they are somewhat correct but the essence of having a collection of classy pens has grown even further.
Especially if you're an artist, you will know the value and the craze these pens have. If the person is an academician or an aspiring one, this is the perfect gift as this exhibits their nature and symbolizes ambition.
Here are a few reasons a pen can be a go-to gift:
It symbolizes creativity and as rightly said by Miguel Cervantes, a Spanish writer "The pen is the tongue of mind" hence can bring out the writer inside and also inspire someone just by possessing a classy and branded pen.
A pen is a long-lasting gift. It stays with the person for a very long time and looks beautiful as a showpiece and can add up to home décor.
A handwritten note will always be special in the world where technology is used for writing.
A good pen leaves an impression which implies your taste and shows the level of importance that person has in your life.
Here are a few recommendations if you're serious about gifting a pen
Jotter Standard Ball Pen | Parker Frontier Stainless Steel | Beta Premium Gold
Click here to check out more outstanding gift ideas by Choco Fantasy.
Chocolates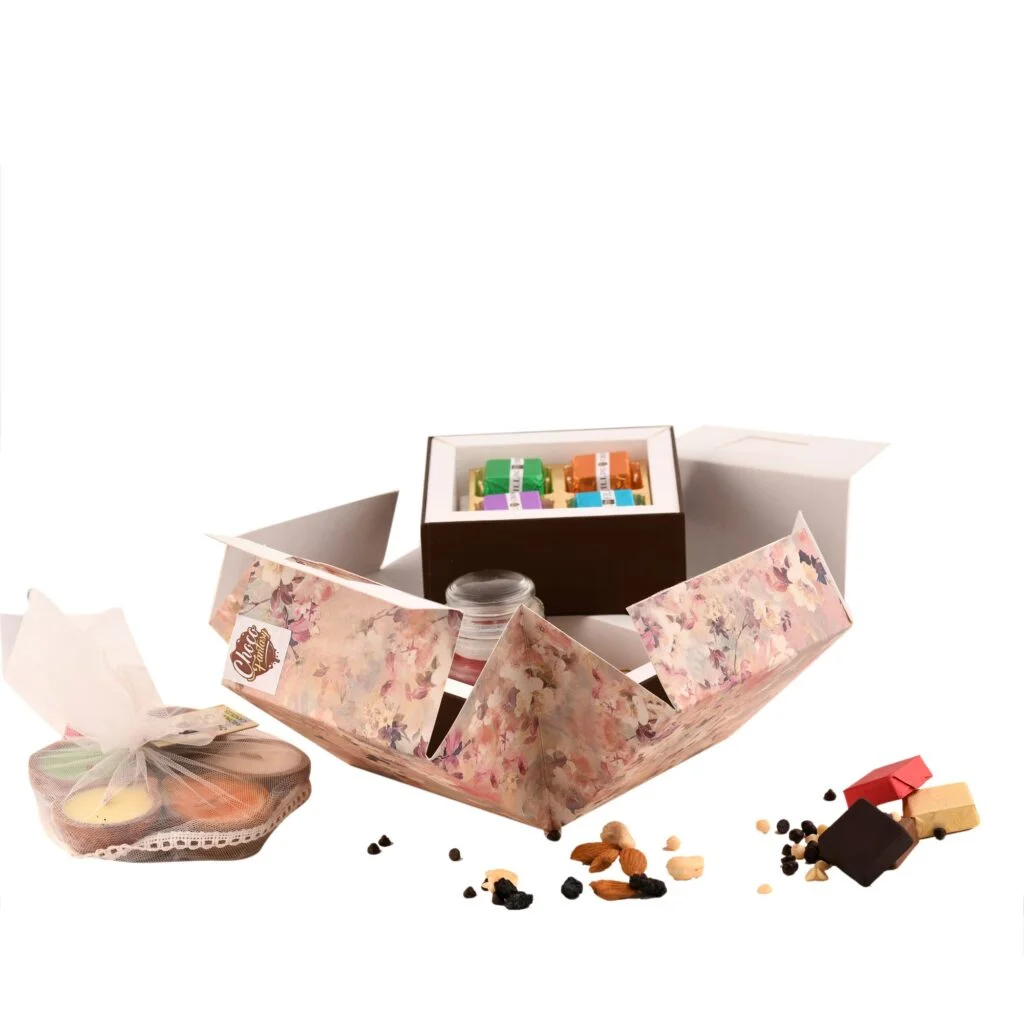 Chocolates are one of the most obvious go-to gifts for any occasion. This is something that goes well with Rakhi, as this is a sweet festival, and what's sweeter and tastier than chocolate? A bar of chocolate can lighten up the mood of anyone at any point in time. 
Here are a few reasons why chocolate will be a magnificent gift.
They make a happy event even happier and will surely make the day for your loved sister.
They have health benefits when consumed within limits. It is a symbol of love and care but also symbolizes mental and physical health.
They are affordable and easy to gift. You can customize your chocolate boxes and gift them the way you feel will be the best.
Nobody says no to chocolate. It is irresistible and always brings a smile to people's faces.
You can check our store if you'd like to go for chocolates
Wrist Watch
Gifting a watch is something that has been going on in our tradition for a long time. A watch has a class in them which makes it such a great gift and is always appreciated by the receiver.
A watch symbolized the gift of time and in this world, nothing is worth more than spending time with our loved ones. Other than this feeling of shared time, it also makes the wearer look more professional. It gives the outlook of being on time and creates a "Ready for the day" attitude in the wearer.
We can use watches as a decorative piece as well and it is a long-lasting gift, just like time itself. A Watch has a character to itself and gifting a watch that will synergize with the person can be the best thing to do to make sure that person remembers you whenever they wear it. Thus, a perfect gift for this auspicious event of Rakhi.
Must read: Top 10 Funny Rakhi Ideas for Siblings
Stuffed Animal Toys Or Soft Toys
Stuffed toys are just comfortable, they are soft and provide a lot of comfort when people are lonely or sad. It can be given to all ages but if you have a little sister, this can be the perfect time to give her.
It can be her first stuffed toy or add-up to her collection of soft toys.
Anyway, this is one of those gifts which can last long and also bring a smile to anyone's face. These are cute gifts that will always be appreciated and kept with love as a memory of the person who gifted it.
Handbags
The trend for handbags among women has been on a high traditionally. It comes in various shapes and sizes. There are a lot of benefits of gifting a handbag as it is one of the most practical gifts that can be given.
A quality handbag is a fashion symbol and also is a durable gift. The durability of high-quality handbags, especially leather ones, makes them a quality investment.
Other than these perks, a handbag can add up well to an existing wardrobe for a fashion-aware person. Also, it can spark a start to a person's journey of creating a wardrobe.
Home Décor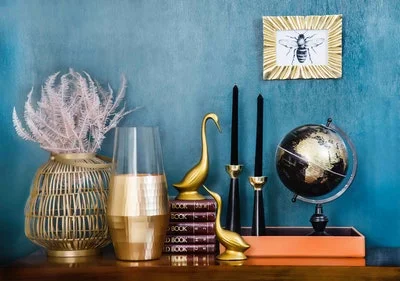 Home Décor is an essential part of a household. It exhibits the nature of the house. It makes the house feel like home. It gives out vibes that bring peace to one's life. Home Décor can make a huge difference to how the interior of a house looks like.
Other than the beautification aspects of Home Décor, people love decorating their homes. It is a part of the culture in India and is here to stay for a long time. Gifting Home Décor items will boost the beauty of the house and will be appreciated by the receiver.
This Rakhi, gifting your loved ones with such items can make their experience very special. This will also make sure that they will remember you whenever they see the item.
This brings a lot of appreciation and what's better than being appreciated by your own family? In the world of social media, this gift will show that home is still the most important thing for you.
Here are a few return gifts that you can give this Rakhi, to make sure your sister has a memorable Rakhi.