At some point in your life, you grow up and then see your beloved sister get married. That day is an exceptionally emotional day for Indians.
You see your sister leave what she used to call home for all her life to have a family of her own with her life partner. This is the natural way of life. Suddenly, from meeting her every day, you start getting to see her occasionally.
Rakhi is one such occasion where sisters and brothers forget their busy schedules and meet one another. Making these occasions memorable can be one of the best things you can do for your sister.
Here are few Unique and Special gifts you can give to your married sister to make this Rakhi a special one:
A collage of childhood pictures.
A picture of you with your sister will bring back memories and serve as a reminder that wherever she might be, you'll always be looking after her.
Childhood is the part of our lives that shapes us into who we are and when looked back at makes us nostalgic. Such a gift will surely make her happy and make this auspicious ceremony a memorable one.
This gift will also make her feel you're around even when you're miles away. In this world of video calls, this will serve as a very classy and old-school way of showing love to your sister.
Customized Gift Hampers
A customized gift hamper consisting of the things she likes and needs is one of the best gifts. A hamper comprising many things required for married couples will surely make her happy
A very practical & affordable gift for this occasion.
Gift hampers for your loved ones
Box of Chocolates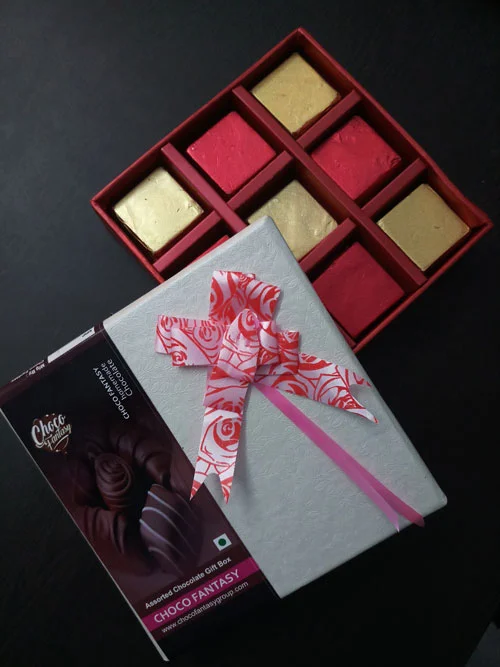 A box of her favorite chocolates will surely make her happy. Who doesn't like chocolate?
Chocolate is a go-to gift for every occasion and especially on such a sweet occasion, nothing makes it sweeter than a customized box of chocolates. Chocolates are associated with love and care, hence making them an apt gift for this occasion.
We can help you choose the perfect chocolate box for you.
Check out some of Chocofantasy's chocolate gift boxes.
Cutlery/Dinner set
A beautiful dinner set is another practical gift as it is a utility thing to give.
Along with the useful nature of the dinner set, it also serves as a way to elevate home décor. It makes the kitchen look good and also eating at a beautiful dinner set makes a person happy.
As a married woman, she has to manage her home along with her partner, thus this makes for one of the best gifts. Also, this will show that you care about her needs know how to fulfill them.
Wall Hangings
Wall hangings are a great way to help your married sister with setting up her home and making it beautiful. But before you gift her this, you have to make sure you have a good idea about the walls of her house. As a part of home décor, wall hangings make the house look more filled and decorative.
Overall, it helps express oneself through their walls. There can be various types of wall hangings which make it a highly versatile gift. It can be used as home décor and at the same time items like "Evil Eye Wall Hanging" can be used to protect her family from evil eyes. It is a part of the Indian tradition and is found in almost every household.
A home nameplate
If they are newly married and don't have a nameplate at their new home, it is time to gift them a beautiful nameplate with their names on it. The more personalized it is, the better. So, a nameplate with their surnames written on it will be much appreciated. It brings the feeling of oneness among the couple, which strengthens their bond over time.
Saree
A very obvious gift for an Indian woman. Saree is traditional Indian wear and the demand for designer Sarees is still high.
The love between women and Sarees is intense, and this is the reason it is a substantial gift. It goes well with almost every occasion hence, she can wear it in multiple places and occasions.
This aspect of Sarees makes this a very practical gift. As a married woman, Saree will slowly become her go-to outfit on various occasions. With the rise of online shopping and advisors, it has become very easy to buy them.
Also read: Traditional Rakhi Gifts for Siblings
Laughing Buddha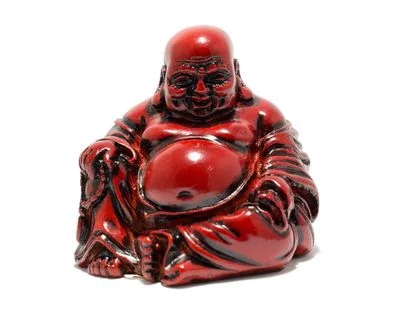 A mini statue of a laughing Buddha is said to bring luck, riches, and happiness into every home and business. As a brother, that is something you want for your sister.
Hence, it can be a wonderful gift for her. It will also convey your blessing for a happy and comfortable life. It is an affordable and readily available gift. It is available in various online stores and thus you won't have to go out to buy it.
Incense Burner
Incense burners can bring about a peaceful environment at home.
A home is a place one finds peace and what's better than having an Incense burner there. It helps one meditate, and it has a healing fragrance.
It brings in a lot of positive energy in the house and thus adding up to a perfect lifestyle. Incense burners activate your senses, relax your nerves, reduces stress, and rids anxiety. They also have the capability to cleanse the air. Hence, making it a magnificent gift for your married sister.
Perfume Set
Perfume is a very useful part of our lives. Be it personal life or professional life, perfumes have been there at every step of the way towards a better lifestyle.
There are benefits of using perfume such as it enhances mood and also boosts confidence.
A branded perfume set will always be appreciated and the wide range of fragrances can get you ready for certain occasions.
These were our top 10 gifts that you can give your married sister on this occasion of Rakhi.
Must read: Also read: Tips & Tricks to celebrate Rakhi Virtually