Rakhi is a festival that epitomized the bond between brothers and sisters. This Rakhi, gift your sibling a traditional gift to spread happiness and convey your love.
Here are a few traditional gifts that one can give:
A Saree/Designer Saree
A saree is always a go-to and obvious gift on these occasions. It is something that is present in Indian culture for centuries now. Women also love to wear a Saree on traditional occasions.
So, keeping these occasions in mind gifting a Saree to your sister might just turn out to be the perfect gift. Your sibling will appreciate A designer Saree will be even better as it has more creativity and beauty to it and more.
Wooden Pooja Stand
Every Indian household has a place where they devote themselves to their gods. It is a part of the house which is taken care of the most. It is a place which is decorated with all the religious necessities and a place of peace. A wooden Pooja stand will be an impressive addition to it.
It serves as a place to sit and perform the daily rituals. A well designed wooden Pooja stand will also add up to the spirituality and aesthetics of the place. These aspects make this a very simple, affordable and meaningful gift.
A set of ball-point pen and table clock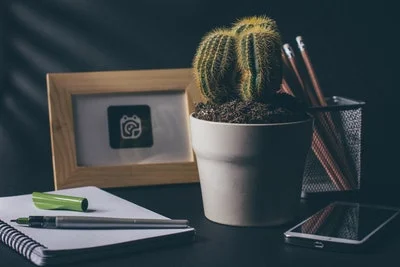 Branded ball-point pens are a symbol of literacy and education. For a writer or an academician, it is one of the most appreciated gifts. Literature being a huge part of our culture presenting one with a branded ball-point pen can be a great idea.
To complement literature, giving the gift of time in the form of a table clock can add up very well. As literature ages like fine wine, a combination of a ball-point pen and a table clock can be one of the most meaningful gifts one can give.
It not only respects our culture and tradition but also reminds us of where we come from or where our roots lie even when we are so much involved in corporate dealings.
Here you can find such gifts which might attract you: Raksha Bandhan Special Homemade Chocolates By Choco Fantasy
Marble based decorative items
Marble has been a part of Indian culture for a long time. It is used in multiple ways. Sometimes it is house floor and sometimes decorative items. Marble has an impressive look and feel.
On top of that marble has a classy touch to it and hence makes the overall look of the place much better. It can be a marble statue or maybe a marble flower, Ganesh Kairi or marble-based Meenakari crafts.
These can be splendid gifts as they go pretty well with Indian traditions.
"Om"
"Om" engraved items can be a splendid gift to give someone. On such a traditional occasion as Rakhi, this can help notch up the traditional outlook of the event.
These items look not only good but the concept behind them is much deeper. "Om" is said to be the sound of the universe, and spiritual people will know the importance of it. So, having the "om" sign at home can make the household a peaceful place.
"Om" is a powerful sign or sound, and it is said to have healing abilities. In our tradition "Om" has played a significant part and it is advised to have the presence of "Om" in households to lead a more peaceful, healthy, and happy life. Mental peace is one of the major factors these days, it can aid in keeping things peaceful.
Also read: Rakhi Return Gift Ideas
Tri-Leaf Platter
Traditionally, before plates were invented, Indians used to eat from leaf bases. Now the fun fact is that it is still in our culture. It has aesthetics to it which goes well with almost every Indian festival.
Hence, it makes a magnificent gift. Other than the traditional aspect, the tri-leaf platter is a very effective way of distributing food in one item.
Usually, in a single meal, Indians have three items. Daal, vegetables, and the main curry. Here is where the tri-leaf platter comes in handy. Rather than having three separate cutlery for the items, one can always use this one to contain three separately.
Also read: Tips & Tricks to celebrate Rakhi Virtually
Gifting a plant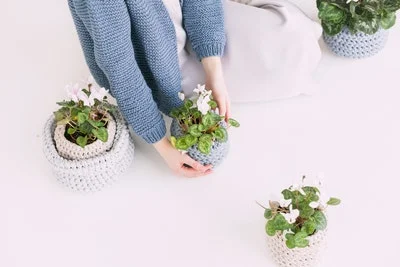 There are a wide range of reasons why gifting a plant can be a good idea. It goes without saying that it is good for the environment. It is also great for mental health. Most of us spend time at offices, cubicles, and always using the screen. Plants can provide the eyes and mind a well-needed break from all these.
Having a plant has a calming effect on the surrounding people. Plants, if taken care of, are a very sustainable gift and can live for a very long time. It also adds up to the beauty of the place.
Must read: Top 10 Funny Rakhi Ideas for Siblings
Jute bags
Jute bags are beautiful and are a very tasteful gift. Apart from its durable nature, it looks good, light, and easy to handle at the same time. It comes in various shapes, sizes, and designs.
Find the best designs which complement the nature and character of your sibling. Other than the beauty of the bag, it is also environmentally friendly.
It is better than almost all the fancy plastic bags with a high CO2 footprint and the non-compostable nature they possess.
Jewelry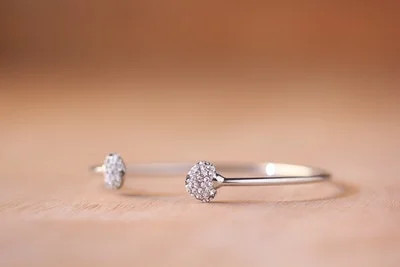 Humans have worn jewelry for centuries, and for India, it is embedded in our culture. Indian Jewelry is world-famous and Indian women love it. It is an essential accessory for various occasions.
Weddings, ceremonies, birthdays, and many other occasions require these accessories. India has more festivals than a month in a calendar so for Indian women, jewelry is used very often.
This Rakhi, gifting Jewelry to your sibling and adding it to the collection will be appreciated.
It also has sentimental value as and whenever these accessories will be worn, you will be remembered. It not only makes one look more beautiful but also boosts self-confidence to some extent.
Also read: Unique and Special Gifts for Married Sister
Pashmina Shawl
Shawls are a fashion statement these days but it dates back to the history of India. Many Queens in Indian history have been seen wearing shawls.
One of the best is the Pashmina Shawl, which is available only on the Himalayan plateau of Kashmir, Ladakh, and Nepal. We consider it Royal and luxurious.