With the festive season peeking around the corner and our lives on the verge of getting a break from the 10-5 schedule of every day, it is time for us to rejoice and plan for the celebration.
And sharing gifts has never been out of style. Be it a toffee from your little one or a pizza treat from your colleague, gifts and happiness always go hand in hand. With life being so busy, it is now even a matter of thinking about what to gift.
Here, I bring you some life-hacking ideas on how to choose Diwali gifts for your corporate colleagues.
But can you just select any random gift for your boss? No! companies will need to find the best ways of buying corporate gifts.
Selecting the right gift for employees and clients can be a challenging job, and to overcome the challenge here, I come up with several cool life-hacking tactics.
Corporate Gift Buying Guide for Employees this Diwali 2023
Sending the best messages to corporate partners to make a good impression on them and to strengthen the bond of the relationship. This can be done by selecting items like coffee mugs, desk stands, sling bags, planners, diaries, and a host of other items, with the message of the beliefs and motto printed on them along with the logo.
Imagine that you are the receiver, and what would be your impression of the company, when receiving a particular gift item? Your mind will act instantly in deciding whether the gift item could be loved or not. Shop for items that can be useful.
Choose gift items that can be used every day by the receiver. This will make your employees think of the company every time the item is used and also remind clients about your company regularly. USB shot glasses and a wallet could be ideal gifts.
Set aside a budget for buying gifts for your employees and clients on the occasion of Diwali, so that you do not have to hurry while shopping online for gift items, and fall prey to indecision.
Gift ideas for employees on a budget in India 2023
GIFT HAMPERS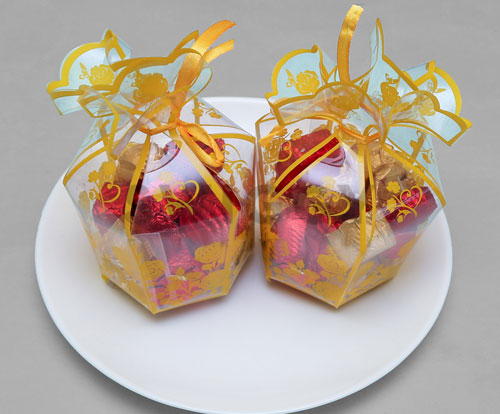 What can be more amazing than gifting your corporate buddies amazing gift hampers on this auspicious occasion? Gift hampers filled with delectable goodies, organic delights, or your favorite teas have become a kind of modern-day Diwali ritual. A box of world-class luxury spirits and champagnes with some homemade macaroons, truffles, cookies, and flavored nuts made out of love will indeed make an amazing corporate gift idea for Diwali.
Or go for an elegant hamper containing a small bottle of red wine, some Jasmine-scented candles, yummy chocolate chip cookies, and some gourmet chocolate coated nuts. Want to fill your basket with only food items? Here is the best idea for you.
Get some amazing cookies with assorted macaroon boxes to lip-smacking sauces in your hampers. Or you can present a simple yet finger-licking box of a delightful assortment of sweets, cakes, chocolates, cookies, and other sweet treats to create a personalized sinful hamper for this festival of light.
CUSTOMISED GIFTS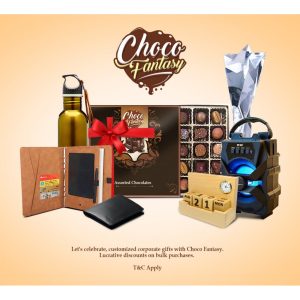 Somebody once said, "Giving a gift is more delightful than receiving them". On this special occasion of Lights, If you are thinking of finding a gift that is special and meaningful, the best idea is to give customized corporate Diwali gifts. Whether you gift it to your clients or to your employees, the gift has to be impressive since it carries your company's brand.
Therefore, a corporate gift is to be chosen very carefully. An astonishing coffee mug printed with the company logo will be an amazing idea. Even photo frames make a great business gift.
Customized frames are also easy to make or order, and they can deliver a personal sentiment with the greatest of ease. The many varieties of photo frames available in the markets are easy to pick out and can also be customized to a great deal.
HANDMADE CHOCOLATES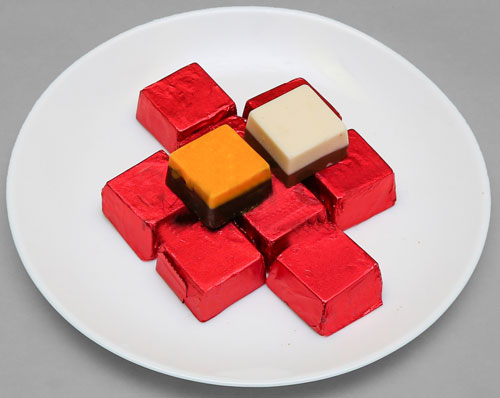 Searching for Diwali gifts for clients on a budget? Well, what can be more amazing than an assorted box of handmade chocolates from ChocoFantasy?
Grab a box of this amazing creation to make a Diwali gift of it to your corporate employees.
This box of assorted chocolate contains a variety of handmade chocolates starting from nut bars, dark chocolates, and milk chocolate to this unique creation of layered chocolates. This eccentric creation is a duo of milk chocolate and dark chocolate.
These chocolates are preservative-free and thus even good for health. The best part? Get amazing customized boxes made of good quality material for your colleagues on this special occasion of Diwali.
If you're looking for some personalized corporate gifts in Kolkata, then Choco Fantasy can surely help you out. Contact us here.
---
Read Also: 9 Delicious Handmade Chocolates in Kolkata You Have to Try Them Yourself
---
ELECTRONIC GADGETS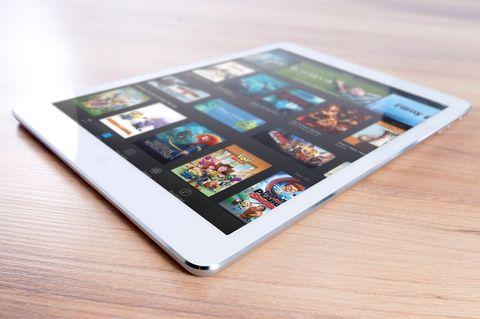 Tired of thinking about corporate gift ideas for clients this Diwali? Well, worry no more! We are here to help you out. In the 21st century, what can be a better gift than electronic gadgets? The market is flooded with these super gadgets, which no wonder will be loved by all.
You have a great variety of options in front of you, starting from smartwatches, Fitbit, earphones, cameras, mp4 players, portable DVD players, and so many other options. This Diwali make a gift of any of these cool gadgets and spread a smile!
BOX OF DRY FRUITS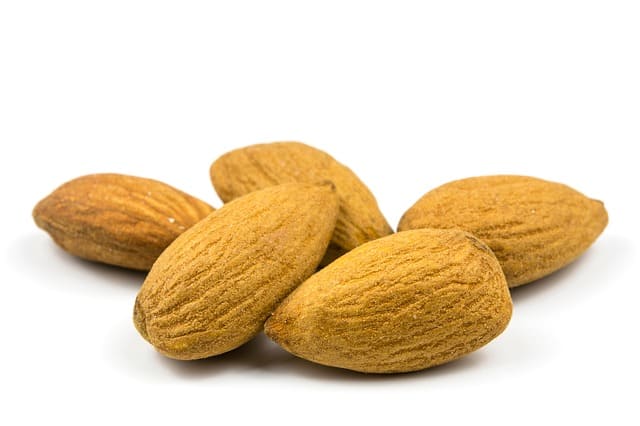 A box of crunchy, nutty healthy, yummy dry fruits is always enough to bring a smile to anybody's face. In this festive season, we often say to our diet plan "Not today!"
But with this box of dry fruits filled with ever-loved raisins, cashews, pasta, nuts, almonds, and walnuts you can not only satisfy your taste buds but also look after your healthy diet plan.
This can be an amazing corporate gift idea for Diwali this year. Not only it's easily available but also really pocket-friendly.
HOME DECORS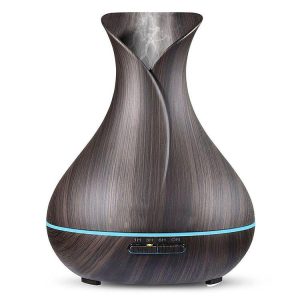 An elegant idol, a good showpiece, a dream catcher, wall hangings, a handmade pen stand, and the list of home decor goes on. Imagine how much happiness it would make your aesthetic decoration a loving colleague.
Bringing home a gift of a silver idol is always considered auspicious enough on this good day of Diwali! You can not only get these amazing home decors at a very reasonable price online but also you can go for walk-in shopping this at your nearest chocolate fantasy store!
WATCH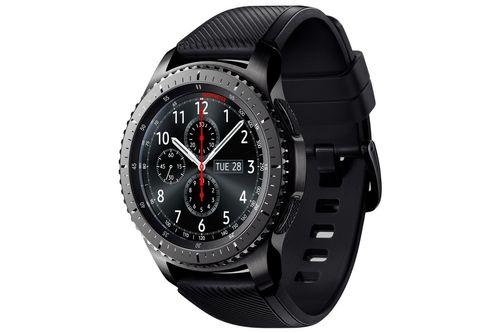 Who is a better teacher than time?
As for gifting purposes, we often overlook the very amazing gift of a smartwatch. A ravishing watch worn properly can always add elegance to your personality. With an enormous variety of watches in the market like smartwatches, classic metal bands, digital ones, ethnic leather bands, and raga elegant collections.
Be it your young, tech-savvy young co-worker or your boss, a watch can always be a good option. This Diwali, wait no more! Wrap up the best watch for your colleague and remind him how amazing time is waiting for him ahead!
---
Also Read: Corporate Gifts Items for Employees & Clients
---
GADGET ORGANIZER
Wondering what to gift your amazing clients and versatile boss this Diwali? Well, present him with this most versatile organization system designed to hold items firmly in place, and endless configurations, perfect companion for a laptop bag or travel case.
Order an excellent quality gadget organizer from any online store to surprise your boss. These are not only easy to carry but also look cool. With this versatile organizer, this Diwali reminds your boss how much potential he holds and how much versatility he has in him.
GIFT CARDS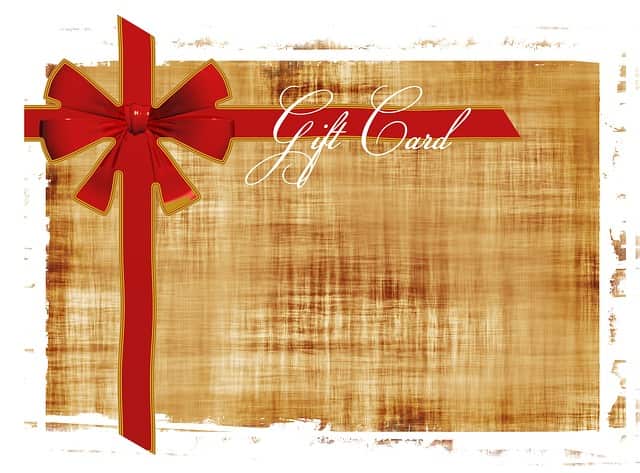 Gift cards are one of the handiest and easy go-to for gifting purposes of this generation. No more spending days thinking and researching on what to gift to your colleagues on this Diwali.
For we present you with this amazing idea of gift cards. You can get gift cards from online as well as offline stores ranging from different price ranges. Celebrate this Diwali with your loved ones by giving gift cards. These gift cards come in different categories, like corporate gift cards, email gift cards, physical gift cards from various clothing brands, and others.
Presenting jewelry has always been one of the many options for gifts in Indian culture. With this fast schedule of time, there is not so much time left to go to these shops and buy.
So here comes these amazing creations of gift cards from these shops which can not only save you time of searching for the perfect gift but also give your colleague the freedom to buy anything of her choice.
More Exciting Diwali Gift Ideas For Employees To Consider
Electric Aroma Diffuser
A pleasant smell in the air always lightens up the mood and has been clinically proven to improve mental health. This not only helps in freshening up the room but also controls the humidity level of the room
Too dry air might cause irritation and fatigue, so this helps control the humidity and improves the quality of air. A perfect gift for your loved ones, this Diwali.
Assorted Chocolate gift boxes
Chocolate is such a treat that goes well with any festival. It brings in a positive vibe with it and immediately lights up the mood.
What's better than gifting your loved ones a box of customized homemade chocolates? Diwali is the festival of lighting things up and enjoyment.
Home-made chocolates have a different ring to them as it signify the effort one puts in to make tasty treats. Thus, a perfect gift to make your close ones feel loved and make their Diwali memorable.
Here you can find the gift you've been waiting to give
A set of ballpoint pen and a table clock
Branded ball-point pens are a symbol of literacy and education. For a writer or an academician, it is one of the most appreciated gifts.
Literature being a huge part of our culture presenting one with a branded ball-point pen can be a great idea. To complement literature, giving the gift of time in the form of a table clock can add up very well.
As literature ages like fine wine, a combination of a ballpoint pen and a table clock can be one of the most meaningful gifts one can give.
It not only respects our culture and tradition but also reminds us of where we come from or where our roots lie even when we are so much involved in corporate dealings.
Here you can find such gifts that might attract you
Paintings
Paintings have a very special place in our Indian culture. It signifies the art, philosophy, and taste of a person. A canvas full of colors and abstract shapes can define a household and bring charm to the place. You can consider it as a great way to show appreciation towards your loved ones this Diwali.
Chocolate Lollipops
Here is one for the kids. The kids are always the center of attraction in the house and this is the day where they get a break from everything and enjoy themselves.
A perfect day for them to learn and understand the meaning of the festival. As their eyes light up while listening to the stories of Diwali, a chocolate lollipop will add to that excitement and will make it a memorable one for them. Kids love chocolate and getting them as gifts will mean a lot to them.
Let us help you fulfill your plan
Silver Bowl Set
Silver bowls have an aura to them and their shiny nature it resonates well with the theme of Diwali. Silver is also considered auspicious and historically has been used in a lot of artifacts and gifts. For generations, silver has been a part of the gifting culture and with it comes to a lot of appreciation & respect. It will make a perfect gift for this Diwali.
CONCLUSION
Getting tensed about gifts is over! The festive season is all about enjoying yourself with your friends, families, and colleagues in the best possible way.
Of which gifting is always a part, Hope this article was helpful enough for you to select personalized gifts for employees which will not only be beloved but also be remembered and used for a greater period!
P.S. Order in bulk for personalized corporate gifts in Kolkata and get up to 10% off, offer is valid till Diwali ends! Call us at Mobile: +91-9051247784 / +91-7003794349