Corporate gifts or corporate gifting is a very endearing way to connect with your employees and appreciate their contribution in terms of awards or rewards. Corporate gift ideas for employees present themselves as a feel-good factor for employees who otherwise go through a lot of pressure, and stress in their routine jobs. So, here see how do I choose the best corporate gifts?
What Does Corporate Gifting Mean?
A corporate gift item is a kind of presentation given by an organization to its employees, clients, potential clients, charities, or dealers. It helps in expressing gratitude in the interest of the organization and furthermore goes about as a goodwill gesture.
The amazing corporate gifts also signify that the company values its relationship with the clients and employees and is looking for a long-term stable relationship. In many companies throughout the world, the corporate gifting culture is established and gift-giving is an integral part of maintaining good business relationships.
Also read: What is corporate gifting? Why is it important?
What Is The Purpose Of The Corporate Gifts?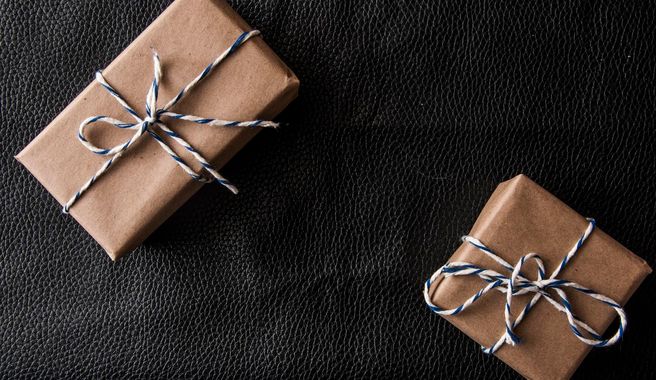 Corporate gifting is the practice of creating a touchpoint with employees, clients, or prospects through the use of a gift whether giving a physical item such as a practical swag piece, an edible treat, or a personalized clothing item, or via a non-physical gift such as an eGift card or an experience.
Strengthens Your Relationship:
Though many factors contribute to why a client will choose your business over another, one of the key factors that will keep them doing business with you is the relationship they have with you. So, if a client rarely hears from you, except for invoice days, it's likely that you won't have a particularly good relationship with them.
Creates A Positive Work Culture:
Regular corporate gifts used to reward high-achievers, individuals who go above and beyond, or just as a thank you to hardworking employees, will go a long way to promoting a positive work environment.
Better still, the more positive the work culture, the more likely it is that employees will look forward to coming to work and producing better work while they're there. It's a win-win for everybody!
Stand Out From The Competitors:
Gifting branded apparel to B2B businesses and employees will help the organization stand leagues apart from the competitors. Just a pat on the back is not enough; employees need to be rewarded with tangible presents.
How Much Should I Spend On Corporate Gifts?
While the exact figure is ultimately up to you, it's the norm to spend between Rupees 500 to 750 on items like a plant, gift basket, or charitable donation, and not to go overboard on the amount that you spend on a present.
How Do You Pitch A Corporate Gift?
Giving business gifts to your clients, customers and employees is a key strategy to boost your company's performance and growth. Put a budget in place to plan how much you can effectively afford when gifting to your clients.
Most companies don't really have a budget in place and most of the time can't measure the return on investment of their gifting.
Give Something Useful:
The best gifts are the ones that are used daily, make life easier, and solve a problem. It goes without saying, that make sure your gift has usefulness built-in.
A gift that can be used daily certain has a greater value than the one-off experience of a dinner experience.
With that said, a gift that hits all three spots, daily use, makes life easier and solves a common problem will always beat a gift that has no direct use to the recipient.
Be Thoughtful:
Most of us have received gifts that have been left to gather dust. Don't let yours be one of them, choose wisely and be creative when choosing your next business gift.
When it comes to gifting time, be it, the completion of a project, a special event or as a thank you, it will really help to know if they prefer traveling over sports, tech over fashion items, or chocolates to cheese.
Stick To A Budget:
Put a budget in place to plan how much you can effectively afford when gifting to your clients. Most companies don't really have a budget in place and most of the time can't measure the return on investment of their gifting.
Setting up a budget will enable you to track your spending and cover all year round the occasion where you might concentrate your gifting activities. The best advice, treat your business gifting just like you would treat any other investment.
How Do You Choose An Employee Gift?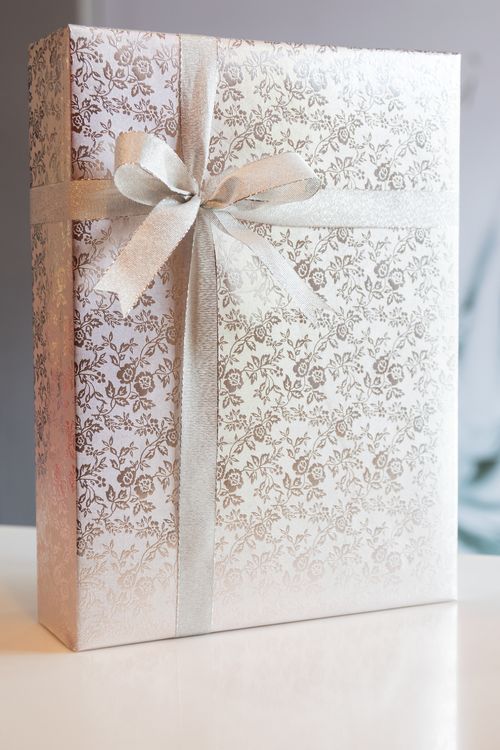 Employees are the biggest asset of any organization and sometimes its biggest competitive advantage. Every organization spends a lot of time and effort to ensure that its workforce feels happy and fulfilled.
Employees are often rewarded for achieving professional goals, for exceptional work, and for being good team players. Apart from this businesses also gift their employees on important holidays and sometimes on their birthdays and work anniversaries too. So, see here how to choose an employment gift…
Books:
You can also give books that match employees' interests as holiday gifts. For instance, you might give a book about the Civil War to a marketing coordinator if they love history or a cookbook to a sales manager who loves watching cooking shows. A thought-provoking book based on an employee's interest can improve their perception of the company and show how much it cares about employees.
Travel Mugs:
Employees often appreciate travel mugs so they can keep their beverages insulated wherever they go. They may use it while in the office to keep their coffee warm or drink out of it during a business trip. Multi-purpose cups serve as good gifts for employees, especially if they're in need of convenience during work hours.
Travel Bag:
A travel bag with electronics like a laptop and a smartphone is vital for employees if they're frequently away from the office. Employees need to have updated technology to reach their goals whether they're on a plane, in a hotel, or somewhere else on the road. This employee holiday gift sends a message that the company cares about providing tools and resources to employees so they can succeed at work.
Plants:
You'd decorate your corporate office, so sending your team members a succulent or small plant is a lovely gift idea for their WFH space. Look for something that's low maintenance and pair it with a quirky pot for an easy team gift idea.
Bluetooth Gadgets:
Bluetooth gadgets can aid employees in finding missing items. Gadgets include an app for employees to connect their devices and signal if they've lost an important item. Suggest the employee use it on company property to test if it works before moving to personal items. They may get the indication that the organization wants to find different ways for employees to enhance their performance.
Gift Baskets: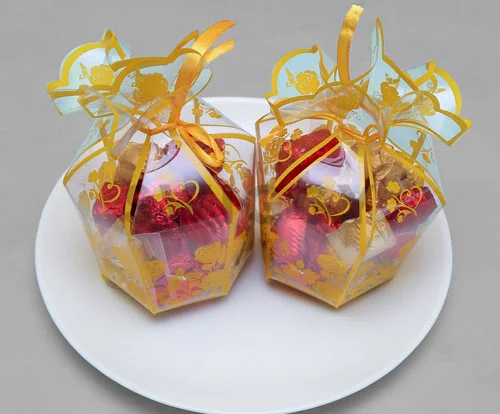 Gift baskets can have an arrangement of food or beverages tailored to the interest of the employee. Food baskets might include chocolates, nuts, popcorn, and wine. Companies may choose to survey employees to see the types of gift baskets they'd like to receive as an employee holiday gift or speak with managers to gather insight and make it a surprise.
Also, check out: Personalized Chocolates Corporate Gifts in India
Stress Balls:
Stress balls are a considerate holiday gift for employees that might need to relieve stress at work. Squeezing stress balls may elevate employee productivity if they have a healthy outlet to give themselves more energy while relieving stress.
Music Speakers:
Music speakers are a high-quality gift for anyone who loves to listen to music at the office. Try buying portable music speakers for employees who like listening to music at social events or at home before going to work.
Noise-Canceling Headphones:
Noise-canceling headphones are key for employees seeking to increase their concentration at work. Staff will appreciate this employee holiday gift because they can wear them outside of the office for activities like running or listening to an audiobook.
Chocolates From Choco Fantasy:
Something sweet is always a welcome find at your desk or in your mailbox. Even better when there's enough to share with friends and family.
Chocolate is always a hit, so package some up into a mini hamper as a festive or birthday gift for a team member.
Put together a mix of chocolate, dark chocolate, marshmallows, and more treats, and send them out to your staff members as a sweet way to express your gratitude.
The Choco Fantasy chocolate celebration gift basket is attractive and delicious.
We are served over 200plus and counting corporate clients like IBM, Manforce, Asian Paints, and Berger Paints to name a few. Check out our Corporate gifting solutions.
Conclusion:
We made this post as a handbook for employee gifts in all situations. The items on this list are what we consider to be the best options, but you can find similar products at other price points, too.
The most important factor to consider when selecting a gift is the meaning behind the gesture.
An employee gift expresses gratitude from management, and a tasteful, high-quality present shows that you expended care and effort when selecting their gifts.